KOMPONISTEN A-Z ->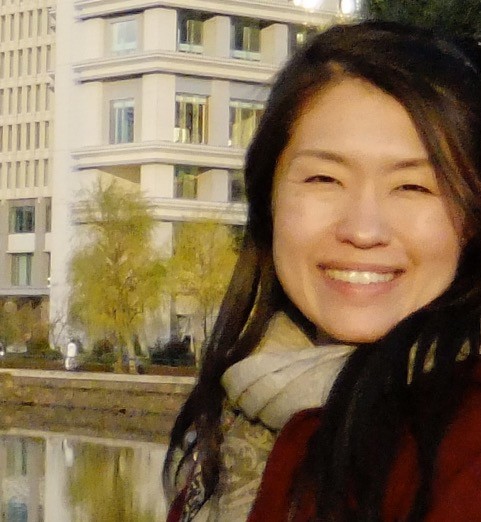 Miho Sasaki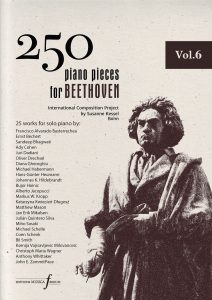 Vol. 6
Miho

Sasaki
(JP/US)
– SANSHISUIMEI
Miho Sasaki über ihr piano piece "
SANSHISUIMEI

" :

"SANSHISUIMEI means scenic beauty in Japanese. 山(san):mountain,紫(shi): purple, 水(sui):water, 明(mei):shining.
Beethoven's music, for me, always reminds me of the country of his home. It smells earthy and grounded with profound emotion within. This piece is very much inspired by some of his recurring musical characteristics: powerful and supportive low register again, by contrast, high registers: constant challenges, searching for his soul, longing for peace, climbing the ladder but always falls off right before achieving, always returning to the earth, the reality.
Also I embraced Beethoven's late music where he explores unusual rhythms, harmonies and almost improvisation, release of rhythmic structures creating a "no barline" anticipation of 20th Century".
Piano piece
SANSHISUIMEI

– Aufführungen:

14. Dezember 2018 – Uraufführung – Klavierhaus Klavins – Susanne Kessel, Klavier
Miho Sasaki (*1978)
Japanese composer-pianist Miho Sasaki came to the US to continue studies in Indiana. After additional studies in Boston, she returned Indiana and earned an MM from Butler University's School of Music in Indianapolis. She has studied piano with Hiromi Iwadate, Ana Briscoe, Panayis Lyras, Andrew Russo, and music composition with Michael Schelle, Elliott Schwartz, Hifumi Shimoyama and Elvis Costello. Sasaki performed for a two-week concert tour of China as soloist with the South Shore Orchestra (Chicago) for Michael Schelle's Wright Flight. She has also performed concertos with orchestras across the US. Sasaki was the featured guest artist for a recital of new American piano music at Aichi Prefectural University of Music and Fine Arts and Nagoya University in Nagoya, Japan. She was awarded the prestigious Creative Renewal Arts Fellowship from the Arts Council of Indianapolis.
Sasaki's music has been commissioned and performed by the American Pianists Association, the Indiana Wind Symphony, Trinity University (TX), the Manhattan Chamber Orchestra, and featured during the Finger Lakes NY Summer Chamber Music Festival. Recent Guest Composer residencies include: the 28th & 30th annual NOW Music Festivals at Capital University (Columbus, OH), for the 7th annual BACK COVE Contemporary Music Festival at the Portland Conservatory of Music (Maine), and Conservatorio Superior de Música Félix Tomás Garzón, Córdoba, Argentina. She has completed the commissions from the Fort Smith (AR) Symphony, The Generous Ensemble (Hartford, CT), the Butler University Wind Ensemble, and the 'Columbian Embassy in Tokyo' chamber music series in Japan. Her choral music is published by Colla Voce, In.