KOMPONISTEN A-Z ->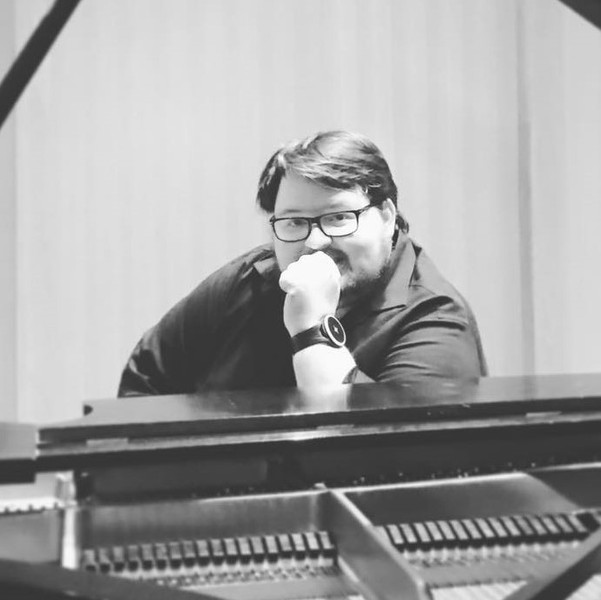 Matthew Mason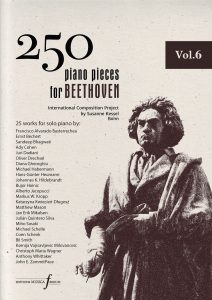 Vol. 6
Matthew

Mason
(US)
– Heiligenstadt Echo
Matthew Mason über sein piano piece "Heiligenstadt Echo"
"Beethoven, at his most capricious, wrote his Heiligenstadt Testament in 1802 in which he laments his increasing deafness and his internal struggle between his overwhelming despair and his burning desire to fulfill his artistic destiny as a romantic hero. Heiligenstadt Echo was written as a reflection of that inner turmoil, juxtaposing slow and contemplative sections with angular, impetuous sections. Though the piece avoids harmonic implications, it does reference (through gestures and textures) to Beethoven's Sonata in A-flat Major, Op. 110, eventually quoting the first three measures (transposed to A Major) in a moment of tranquil tonality, before returning to the aggressive, non-tonal figurations in a belligerently triumphant drive to the end."
Piano piece "Heiligenstadt Echo" – Aufführungen:
14. Dezember 2018 – Uraufführung – Klavierhaus Klavins – Susanne Kessel, Klavier
Matthew Mason (US)
is a composer-pianist from Lincoln, Il., whose compositions fall into either of two categories: dark and somber (which sharply contrasts with his often-effervescent personality) or subtly humorous (which elucidates his often-effervescent personality). Most recently, his work "Dancing with Van Gogh" has been performed for a live concert broadcast on WQRT radio in conjunction with Big Car Collaborative in Indianapolis, IN. Besides performing and composing, Matt has also appeared as a conductor, accompanist, and vocal coach. Matt has been a featured composer and performer at the Illinois Wesleyan University Chamber Festival and for the Legacy Theater in Springfield Illinois. At the latter, he was a member of their artistic team, directing their orchestra, accompanying, and coaching their performers in many regional theatrical premieres, including Musicals, Cabarets, and Operas, while also serving as the company's arranger. Matt is also an educator, teaching piano and composition through the Butler Community Arts School and the YMCA Arts Program. In his free time, he enjoys writing horror stories, watching old movies, and officiating marriages.
Matthew Mason über Beethoven:
"Beethoven's legacy is so often viewed and evaluated by the music he left behind, but his true legacy lies in the countless generations of composers he inspired. The 250 Piano Pieces Project so perfectly encapsulates the true spirit of legacy: self-expression, innovation, and beautiful music."