Komponisten A-Z ->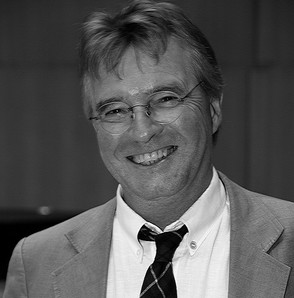 David P. Graham (UK/Germany)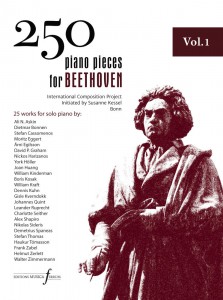 Sheet Music Vol. 1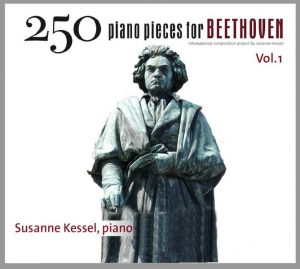 CD Vol. 1
David P.

Graham
(UK / Germany)
– Two Footnotes
David P. Graham über sein piano piece "Two footnotes"
"Faced with the opportunity to compose music for this ambitious Beethoven-project I remembered the impact all his Bagatelles made on me at first hearing and first playing through. Op 126/4 has always been my favourite. I chose two bars and imagined being allowed to start there but tell a completely different story. The Two Footnotes should thus be considered simply comments on that stunning original. They should be played together, with hardly any break."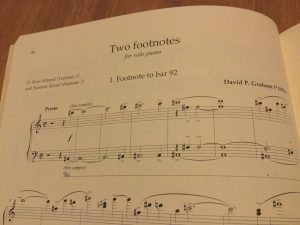 Notenedition und CD Vol. 1 – hier erhältlich: SHOP
Piano piece "Two footnotes" – Aufführungen:
18. Oktober 2013 – Uraufführung Footnote 1 – Foyer der Deutschen Welle – Susanne Kessel, Klavier
29. November 2014 – Uraufführung Footnote 2 – Bonner Kunstverein – Susanne Kessel, Klavier
22. April 2015 – Rheinhotel Dreesen, Bonn – Susanne Kessel, Klavier
23. August 2015 – Studio der Beethovenhalle, Bonn – Susanne Kessel, Klavier
23. September 2015- Post Tower Bonn – Susanne Kessel, Klavier
21. November 2015 – Bonner Kunstverein – Susanne Kessel, Klavier
2. Juli 2016 – Kunstmuseum Bonn – Susanne Kessel, Klavier
David P. Graham (*1951)
David Paul Graham wurde in Stratford-upon-Avon (UK) geboren, studierte an der Reading University und mit Hans Werner Henze in Köln. Drei Jahre war er in Montepulciano, wo er an der Musikschule arbeitete und deren Beitrag zum Festival vorbereitete. Dort gründete er eine Kinderkompositionsklasse, die Tre Opere per Burattini (Drei Puppenopern) schuf, geschrieben und aufgeführt von jungen Laien. Das Projekt wurde zum Modell. Seine Werke wurden in Europa und Lateinamerika aufgeführt. Er schrieb Liederzyklen (Texte von Hans-Ulrich Treichel, Richard Nöbel, Rose Ausländer, Bert Brecht); größere Werke wurden beim Almeida Festival, der Münchener Biennale, dem Columbus Festival (Udine), dem Steirischen Herbst und in vielen Städten Nordrhein-Westfalens gehört. Er komponierte Musik für Hörspiele, Film-Musik für Volker Schlöndorff und Bill Douglas, und arbeitet an Musik-Videos mit Harald Klemm (Dolly, ein 20-minütiger Kommentar zur genetischen Manipulation). Sein jüngstes Musiktheaterstück war Die Mädchen von Theresienstadt für Thomas Neuhoff und dem Jugendchor der ev. Lukaskirche Bonn (Feb., 2010).  Seine didaktische Arbeit mit jungen Leuten ist bekannt. In 1996 brachte Lighting the Candle die Tate Gallery, das Orchestra of St. John's Smith Square und das National Youth Music Theatre zusammen zur Aufführung eines Bühnenstückes, das von 7 Schülern einer Londoner Schule geschrieben worden war. Graham arbeitet regelmässig an der Musikschule in Düsseldorf, war oft Composer in residence an Universitäts-Projekten (Spanien, Berlin) und 7 Jahre lang an der Organisation eines Festivals für Neue Musik in Kuba beteiligt.  Website David P. Graham
Fotogalerie: David P. Graham zu Gast bei "250 piano pieces for Beethoven"
(Zum Vergrößern bitte auf die Fotos klicken).