Komponisten A-Z ->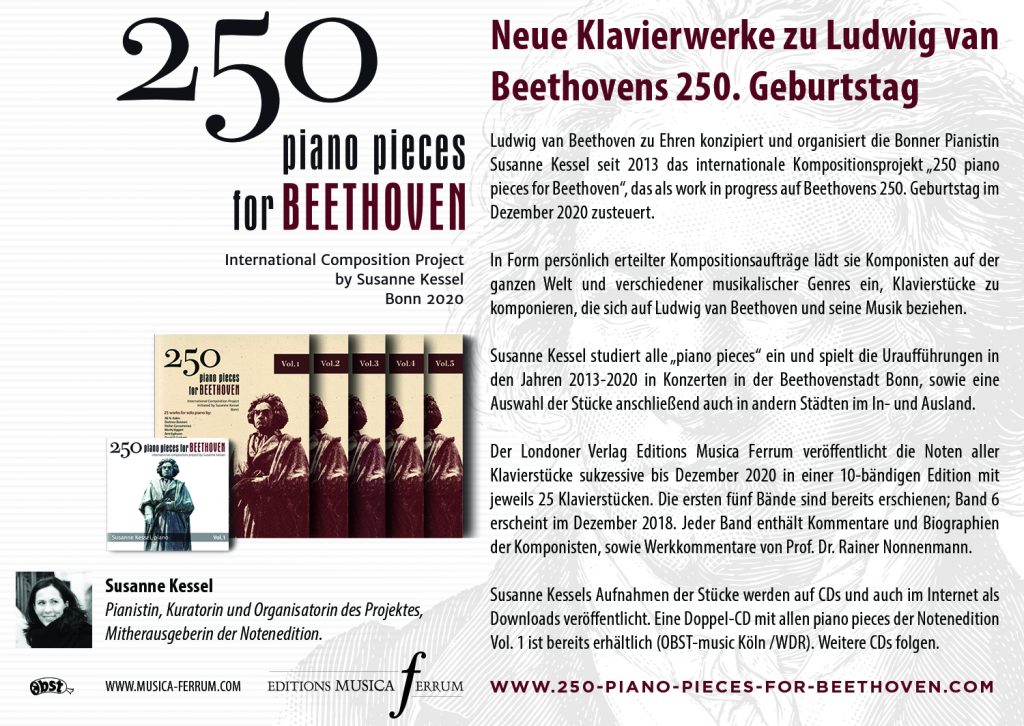 Hattie McGregor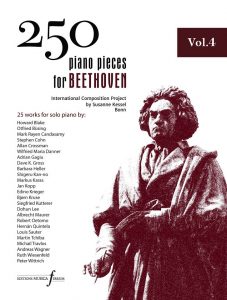 Vol. 8
Hattie

McGregor
– Deterioriation
Hattie McGregor about her piano piece "Deteroriation":
"This piece represents the deterioration of Ludwig van Beethoven's hearing. While the idea for this comes from his physical illness, this interpretation is an image of the emotional pain he suffered due to a separation from listening to music. Based upon the adult composer, the introduction1 of pain and uncertainty becomes music of apprehension2, before morphing into nostalgia3 for his innocence and youth. This all represents resistance against change, against deterioration, which bursts later4 on in the piece. With an agonising but exhilarating release of resistance, the sound begins to metamorphose5 into one more uncertain, but is a less forgiving uncertainty than the beginning of the piece. Gaining momentum, fuelled by memories6 of the grieving introduction and a demented perspective7 on his innocent youth, the transformation collides, through persistent sounds8, with its climax9, the persisitance reminiscent of the sounds which penetrated into Beethoven's mind. With a sudden but immediately calming halt10, the sound is brought back to what could be haunting, but is instead, completely emotionless."
Special thanks to John Cooney (Yehudi Menuhin School, UK) for advice and support.
Piano piece "Deterioriation" – Aufführungen
Hattie McGregor