COMPOSERS A-Z ->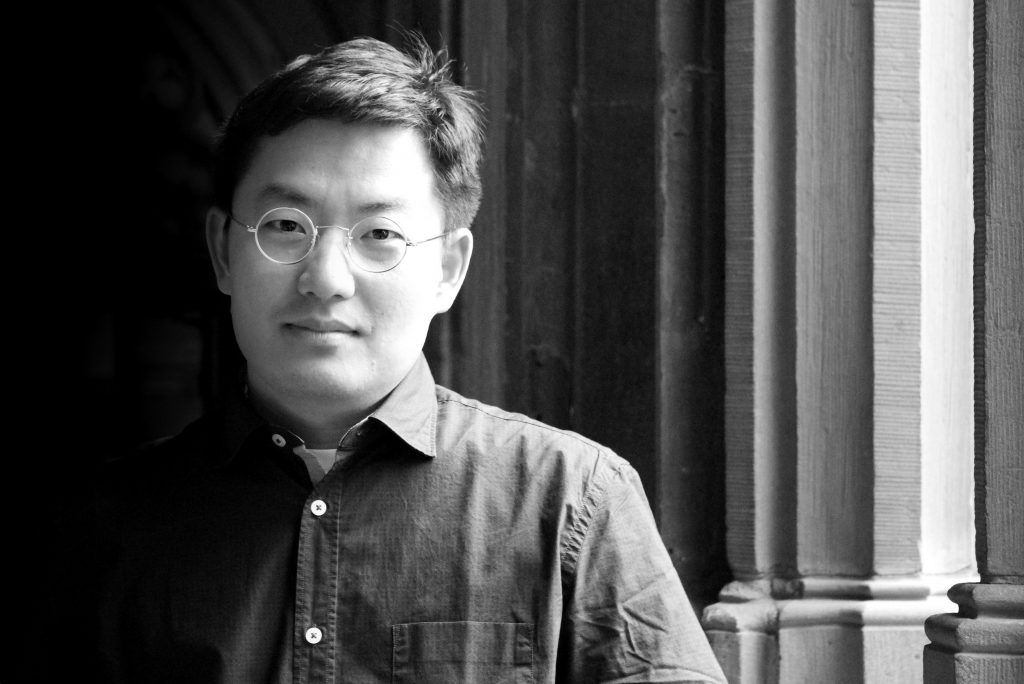 Dohun Lee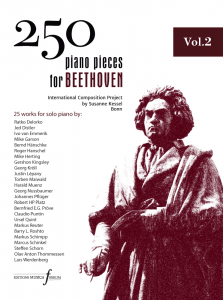 Sheet Music Vol. 4
Dohun

Lee
(KR/DE)
– Nächtliches Gespräch - Mondschein und Sternenglanz
Dohun Lee about his piano piece "Nächtliches Gespräch – Mondschein und Sternenglanz"
In den vergangenen Jahren habe ich mich mit Sternenglanz für Klaviermusik beschäftigt. In diesem Stück werden der Mondschein von Beethoven und der Sternenglanz von mir ein nächtliches Gespräch führen.
Dieses Stück ist eine Begegnung der beiden Komponisten und es ist auch eine Begegnung von Vergangenheit und Gegenwart. Der Mondschein von Beethoven wäre neben Sternenglanz nicht mehr so einsam.
"Nächtliches Gespräch-Mondschein und Sternenglanz" – in concert:
22. May 2017 – world premiere – Haus der Luft- und Raumfahrt, Bonn – Susanne Kessel, piano
14. January 2018 – Klavierhaus Klavins, Bonn – Susanne Kessel, piano
7. October 2018 – Schloß Raesfeld – Susanne Kessel, piano
14th December 2018 – Klavierhaus Klavins, Bonn – Susanne Kessel, piano
6th September 2019 – TASTE Klavierfestival Ebertplatz, Köln – Susanne Kessel, piano
9th September 2019 – Historisches Gemeindezentrum Bonn – Susanne Kessel, piano
Dohun Lee (*1979)
born in South Korea, majored in Composition at College of Music, Seoul National University. After graduation, he moved to Germany in 2003 and studied with Prof. Wolfgang Rihm at University of Music Karlsruhe.
He won the 1st prize in composition of the Joongang competition, the 2nd prize in the western music composition of the DongA competition, the Young Composer prize of the Daegu International Contemporary Music Festival and the 2nd prize (there was no 1st prize winner) of the 2000 Tokyo International Competition for Chamber Music Composition.
When he was studying composition in the Solistenexamen course at Karlsruhe University, he had received the best grade from his professor Wolfgang Rihm for his graduation recital and his works were played at the New Music Series 'Nachtklänge' of the Baden State Theater and at the 'Musikjournalismus und neue Musik' of Deutscher Musikrat.
After graduation, his works played at Seoul Philharmonic Orchestra's Chamber music series 'Adrien Perruchon' Percussion Recital, 'Klangspuren Festival' in Austria, Pianist Sooyeon Lim's modern contemporary (Seoul, Paris, Frankfurt), Daegu International Contemporary Music Festival in Korea, Randspiele Zepernick in Germany and Vienna Schoenberg Center in Austria. 2015 his works performed at the 27th international festival of Krakow composers, the House Concert in Seoul, New sound of Daegu with Daegu Symphony Orchestra, 10. anniversary concert of Colorado Korean Chorus, Ortwin Stürmer´s piano recital UNIVERSUM and the 3rd Korean Music Festival in Germany. 2016 his works performed at the Randspiele Zepernick in Germany, The House Concert Composer Series and Hyo Young Kim´s Saenghwang Recital in Korea.
From 2012 to 2014 he was lecturer in the Faculty of Language and Cultures at Goethe University Frankfurt in Germany. He is the member of ISCM German section, Frankfurt New Music Association (FGNM) and artstic director of Koreanisches Musikfest in Deutschland.
He lives in Frankfurt am Main, Germany.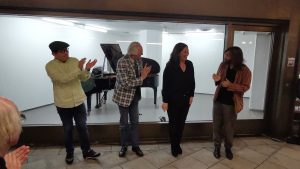 Dohun Lee, Albrecht Zummach, Susanne Kessel, Gregor Schwellenbach.
Nach Susanne Kessels Auftritt bei TASTE, Köln Ebertplatz, 6. September 2019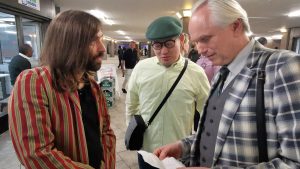 Gregor Schwellenbach, Dohun Lee, Albrecht Zummach.
Nach Susanne Kessels Auftritt bei TASTE, Köln Ebertplatz, 6. September 2019