COMPOSERS A-Z ->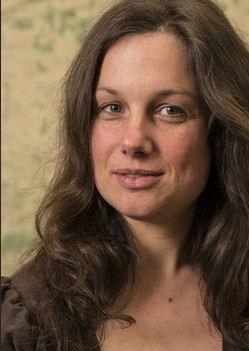 Ruth Wiesenfeld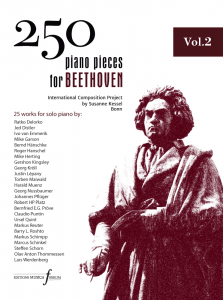 Sheet Music Vol. 4
Ruth

Wiesenfeld
(DE)
– Notata
Ruth Wiesenfeld about her piano piece "Notata":
In Notata discreet sound and spoken text fragments form a poetic soliloquy dealing with everyday life. The notebook from which the texts originate contains quick sketches as well as notes Beethoven made while reading the newspaper. From advertisements from September and October 1816 he gathered information on four housekeepers, a quill seller, philological school books for his nephew and a new edition on Danish literature."
Piano piece "Notata" – in concert:
30th September 2017 – world premiere – Post Tower Lounge Bonn (Beethovenfest) – Susanne Kessel, piano
14. January 2018 – Klavierhaus Klavins, Bonn – Susanne Kessel, piano
7. October 2018 – Schloß Raesfeld – Susanne Kessel, piano
3. October 2019 – Kulturfabrik Hangar 21, Detmold – Susanne Kessel, piano
Ruth Wiesenfeld (*1972)
Ruth Wiesenfeld's artistic language wanders between musical composition, performance and visual art. Her body of works consists of scores in conventional as well as experimental forms of notation, sculptural objects, installations and videos. In recent years Ruth worked with ensembles such as the string quartet of the Mahler Chamber Orchestra,, Ensemble Ukho (Kiev) and the 16-voice ensemble PHØNIX16 (Guest Composer 2013/2104). Her visual works are presented in galleries and in the frame of film or sound art festivals. Together with her husband and their two children she lives in Berlin, where she has been a lecturer at the Hochschule für Musik Hanns Eisler since 2001. Ruth completed her studies in music composition with a PhD from Dartington College of Arts in 2007. She also holds a BA in choreography and performance art from the European Dance Development Center in Arnhem.