COMPOSERS A-Z ->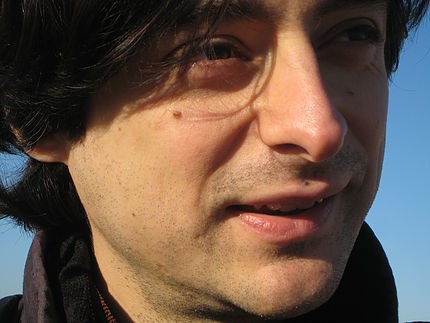 Gonzalo Gimenez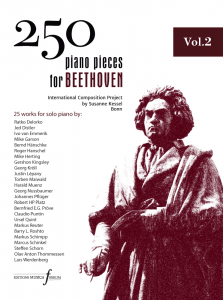 Vol. 5
Gonzalo

Gimenez
(AR/NL)
– Presto con fuoco
Gonzalo Gimenez about his piano piece "Presto con fuoco"
"Presto con fuoco is the character that Beethoven indicates in the fourth movement of his Sonata nr. 18 op. 31 nr. 3. This sonata is characterized by having all its movements in sonata form. To write my piece I have practically copied Beethoven's form and structure. As well, I have tried to use the same technique of elaboration of the material that Beethoven develops in his music. My piece differs in that I have developed my own material by borrowing its technique and making use of it freely and in my own way."
Presto con fuoco – in concert:
30. August 2018 –Uraufführung – Klavierhaus Klavins, Bonn – Susanne Kessel, piano
Gonzalo Gimenez (*1979)
was born in Buenos Aires, Argentina. He has studied composition in Buenos Aires and Paris. Gonzalo has won prices for his work in France, China and Argentina. His work was selected by the European Recherche Ensemble to be interpreted in the 2010 Summercourses in Darmstadt, Germany. At the National Tribune of Composers 2010 in Argentina he received a mention. Linarias was performed at the Gaudeamus Muziekweek Festival 2013 by Ensemble Modelo62  in Utrecht, the Netherlands. Recent performances of his works took place at the Avaton Festival in Limassol, Cyprus, in Switzerland by Eutopia Ensemble and in The Netherlands by pianist Eke Simons and the New European Ensemble. From 2015, Gonzalo´s compositions has been broadcasted regularly on national Dutch and Argentinian radio.  From 2013 Gonzalo is living and working in The Hague, Netherlands.