COMPOSERS A-Z ->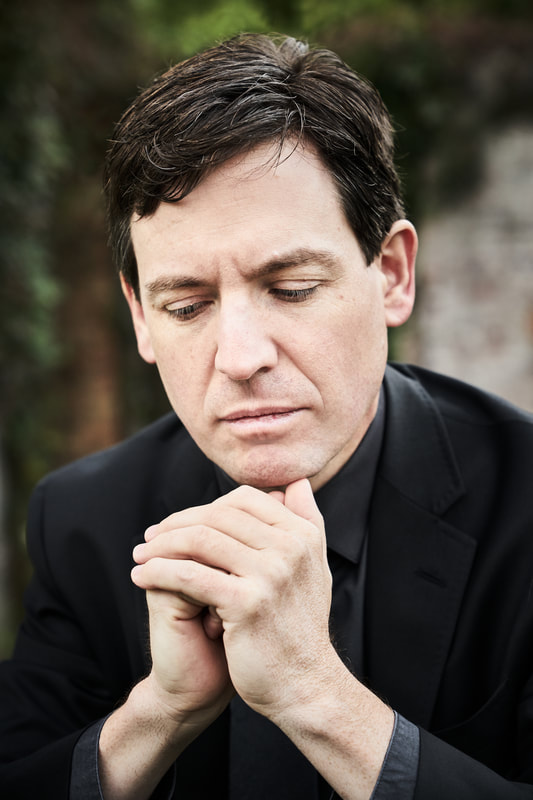 James Wilding (Photo: Kaupo Kikkas)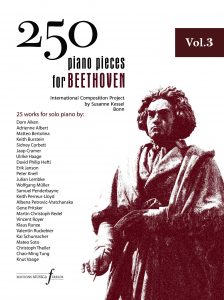 Vol. 7
James

Wilding
(ZA)
– Déjà Vu
James Wilding about his piano piece "Déjà Vu":
"In his early thoughts for the trio of the ninth symphony, Beethoven came up with a sketch in D-flat major that bore a striking resemblance to the trio of the second symphony.  Perhaps he realized that this was a case of unacceptable Déjà Vu, because the theme disappears from his sketchbooks, and the trio of the ninth was composed quite differently.
My composition is a fantastical imagining of how Beethoven may have come to this realization, going deep into the composer's subconscious mind as he searches for a theme.  Eventually the D-flat major sketch is quoted, followed immediately by the trio of the second symphony, as if it suddenly occurred to Beethoven that he had written that theme before."
Piano piece "Déjà Vu" – in concert:
26th May 2019 – world premiere – Münsterplatz Bonn – Susanne Kessel, piano
14. June 2019 – Klavierhaus Klavins, Bonn – Susanne Kessel, piano
James Wilding (*1973)
Praised by the Cape Times as 'highly original,' South African composer James Wilding's mastery of structure and lyricism, and his use of ethnic instruments, folk tunes, connections to art, photography, literature, and stories, capture audiences in the US and abroad.  Wilding's work has been enthusiastically championed in Zimbabwe, Lesotho, Senegal, Germany, Holland, France, Switzerland, Britain, Canada, South Africa, and the USA, by such groups as the Stow Symphony Orchestra, the New York Middletown Wind Ensemble, the Harburger Orchester Akademie, the TEMPO ensemble, and the Chamber Music Society of Ohio.  He has received commissions from Bayerischer Rundfunk, the South African Music Rights Organization, the Tuesday Musical Association, the Orange County School of the Arts, and his music is published by the Foundation for the Creative Arts, the University of South Africa, and Wilding Publications.  Performances of his works have been broadcast all over the world, including Bavaria Radio (Fürth), Fine Music Radio (Cape Town), SAFM (Johannesburg), WUOL (Louisville), and KKGO (Los Angeles).  Wilding's works have achieved considerable acclaim.  His Etude for solo piano was prescribed for the UNISA-Transnet International Piano Competition.  The piano piece, Poem, was prescribed for the Hennie Joubert National Competition in South Africa.  He won the Oude Meester Prize for South African composers with a commission for a String Trio, and Potchefstroom University's Chancellor's Trust Prize, resulting in slaap klein beminde for soprano and piano trio.  A dedicated teacher, committed to sharing his knowledge, Wilding is Professor of Instruction and Co-Chair in Composition and Theory at the University of Akron, where he also directs the New Music Series.  He studied at the University of Cape Town, Youngstown State University, and Kent State University.  His musical mentors were Neil Solomon, Stewart Young, Peter Klatzow, and Thomas Janson.