COMPOSERS A-Z ->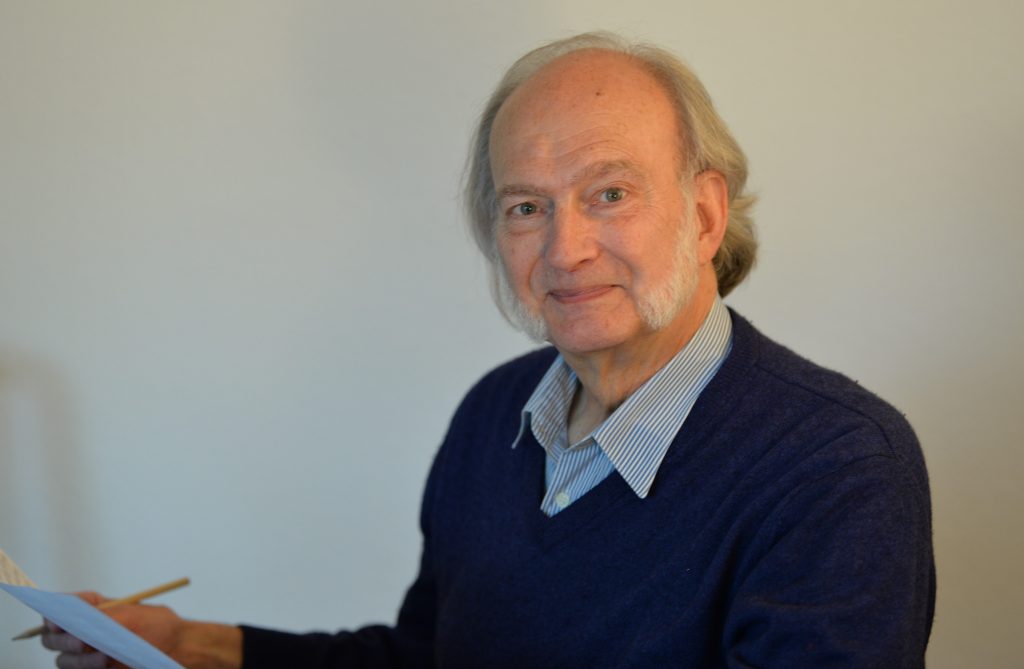 Paul Terse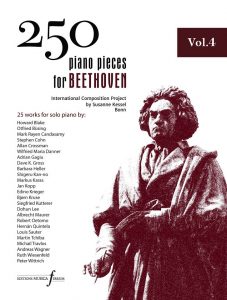 Vol. 9
Paul

Terse
(US/DE)
– "Impromptu Fantasy" on Beethoven's "Diabelli"-Variations Nr. XX and XXVII
Paul Terse about his piano piece "Impromptu Fantasy":
"The piano piece IMPROMPTU FANTASY, calls to mind clearly-structured "Impromptus" of the romantic era (notably those of Schubert and Chopin). Its nine mercurial "fantasy-variations" are inspired by the highly introverted, static variation XX (meas. 10-11 and 16-18) and the pulsating, percussive rhythmic variation XXVIII of Beethoven's Diabelli-Variations. Terse's variations begin immediately (Beethoven's variations are not stated as themes) and materialize into an expanded ternary form – a five-part "arch" structure similar to the A-B-A'-C-A" rondo. The subdivisional "C" part forms a minaturized "second rondo". (Beethoven utilized a similar subdividing principle in variation V of his piano sonata op. 109). The listener will easily perceive the harmonic and melodic displacements of the IMPROMPTU FANTASY as a stylistic reference to bygone musical eras."
"Impromptu Fantasy" – in concert:
13th March 2020 – world premiere – Klavierhaus Klavins, Bonn – Susanne Kessel, piano
Paul Terse (*1945)
Through concerts, festivals for new music, radio and TV performances in Germany (Westdeutscher Rundfunk [WDR]; Südwestdeutscher Rundfunk [SWF]), the American pianist and composer Paul Terse has become known as an interpreter of important American new music for piano. As a composer primarily for chamber music, his works have been performed in Europe, Brazil and the United States ("Featured Composer" at the international festival for new music "East Meets West" in Houston, Texas, 1989; Composer's Portrait by the Konrad-Adenauer Foundation 1995; Composer's Portrait by the City of Leverkusen, Germany 2003; winner of the Composition Prize of the Bergische Biennale für Neue Musik und Kunst 2004.
Well-known ensembles such as the "Philharmonic Brass" (soloists of the WDR Sinfonieorchester, the Düsseldorfer und Duisburger Sinfoniker); "STYX-Ensemble"(Düsseldorf), das "Ensemble der Bergischen Gesellschaft für Neue Musik"; "The Selesian String Quartet" (Poland), the "Cimarron Wind Quintet (Houston, Texas, USA) and the "Schlagquartett Köln" (Cologne, Germany) participated in the world premieres of his chamber music pieces.
Paul Terse has also written radio programs on historical recordings for the Deutschlandfunk in Cologne and is a co-publisher of the first comprehensive book in Germany on American music of the Twentieth Century, "Amerikanische Musik seit Charles Ives" (1987).
Paul Terse has presented numerous musicological lectures in Europe, Brazil, and Lebanon. Under his artistic directorship the new music series of "The College MusicSociety/Europe" "Kammermusik aus den U.S.A." advanced to become a respected platform for the presentation of the highly diversified new music of the United States. At the Hochschule für Musik in Cologne, the organization, during its ten years of existence, presented world premieres and European first performances of ca. 150 chamber works of established and lesser-known American composers.
Paul Terse graduated in Piano Performance of the University of Iowa/USA (BM 1967; MA 1970; MFA 1972) and in musicology from the University of Cologne, Cologne, Germany (PhD 1981).