COMPOSERS A-Z ->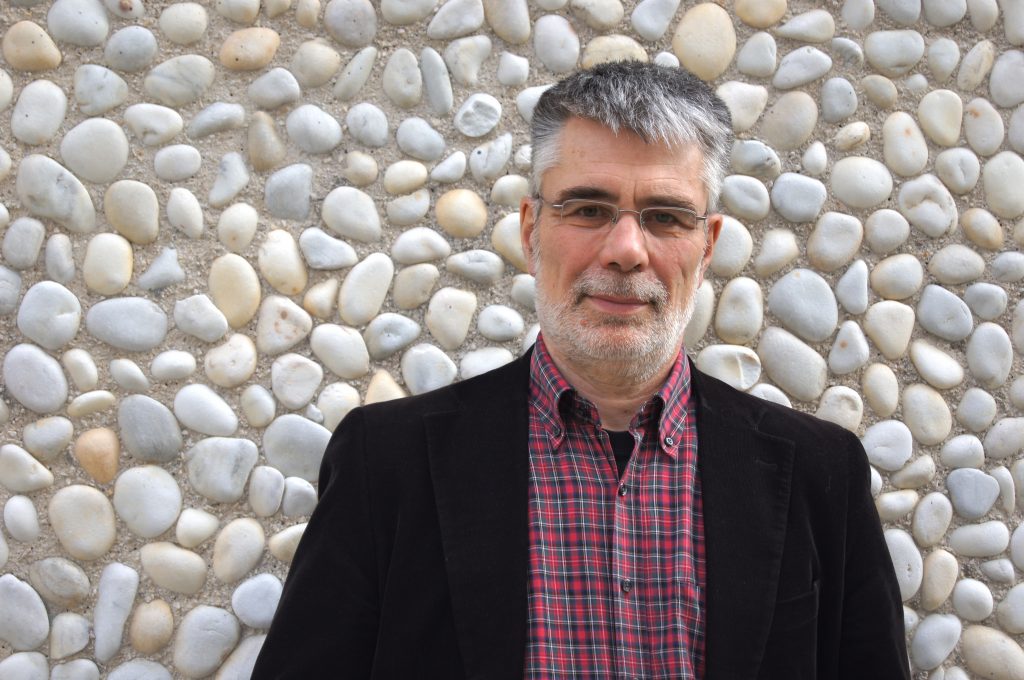 Ralf Hoyer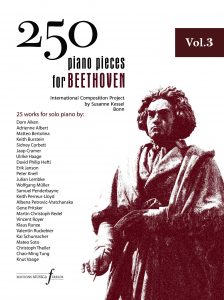 Vol. 7
Ralf

Hoyer
– Es bleibt. (Metamorphose 5)
Ralf Hoyer about his piano piece "Es bleibt. (Metamorphose 5)":
"Es bleibt. Das Werk Beethovens. Aber auch das Es – im Gegensatz zum "Ich" – wie es 100 Jahre nach Beethoven ein anderer prominenter Wiener Bürger, Sigmund Freud, formuliert hat. Das Es steht ihm für das Unbewußte, das sich unbeirrt seine Bahn bricht. Es führt jedem Künstler die Hand… Aber auch der Ton Es spielt bei Beethoven eine große Rolle, z.B. in den Tonarten Es-Dur oder c-moll der großen Sinfonien, Heroisches oder Tragisches symbolisierend. Wie auch in der "Pathetique" und anderen Klaviersonaten. So kommt es, daß sich der Ton Es auch in meinem Klavierstück zu Beethoven Es bleibt sehr oft findet. Mal in Akkorden versteckt, mal unerbittlich insistierend, hat schließlich auch ein es das letzte Wort.
Es bleibt ist die 5. Arbeit in meiner Werkreihe der Metamorphosen. Darin spüre ich in ausgewählten Stücken Alter Meister den verborgenen Möglichkeiten nach, so wie ich sie sehe. Ich versuche, ihren Pfaden zu folgen, dann aber anders, weiter zu gehen. Einen ver-rückten Blickwinkel zu finden. Gelegentlich versuche ich auch zu widersprechen. Es entsteht eine Folie, auf der sich das Original abheben kann. Oder ist das Original die Folie?
Wie dem auch sei: ich meine, es gibt viel zu er-hören. Für Kenner und Nichtkenner des Originals gleichermaßen. Ist doch bedingungslose Neugier der beste Weg zur Kunst. Die Arbeit an diesem Stück war mir ein Vergnügen, denn ich habe in die Werkstatt des Meisters geschaut und dort ein wenig "gespielt"."
"Es bleibt. (Metamorphose 5)" – in concert:
2nd May 2019 – world premiere – Leoninum Bonn – Susanne Kessel, piano
Ralf Hoyer (*1950)
was born in Berlin. He studied sound-engineering at the Hochschule für Musik "Hanns Eisler" Berlin and worked as a sound-engineer and recording director for several years. He completed his studies in composition 1977-80 in the masterclass of the Academy of Arts with Ruth Zechlin and Georg Katzer. Since 1980 he has been working as a free lance artist with compositions for chamber music, choir, orchestra, chamber opera and electronic music. He has received various prizes, scholarships and working stays, at least the Rome Scholarship of the Federal Government for the Casa Baldi/Olevano Romano 2015. In 2002 he was the co-founder of the interdisciplinary festival PYRAMIDALE in Berlin-Hellersdorf. He was founding chairman of the Initiative Neue Musik Berlin 1991-93, chairman of the Berlin-section of the German Composers Association 1995-1998, boardmember of the Berlin Society of New Music 1995-2000, chairman 2010-2013. Ralf Hoyer received commissions from international festivals, theatres and broadcasting stations, his works have been performed in several european countries,the USA and to the World Music Days of the ISCM 2006 in Stuttgart.