COMPOSERS A-Z ->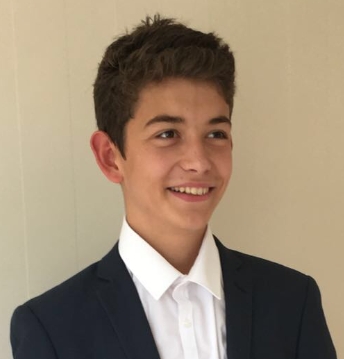 Paul Greally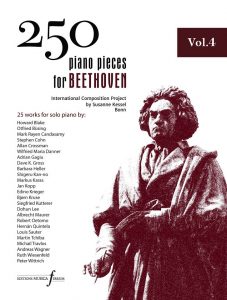 Vol. 8
Paul

Greally
(UK)
– Indecision
Paul Greally about his piano piece "Indecision":
"In Indecision I wanted to capture the darkly brooding affect of Beethoven's late work. Mercurial shifts of style and mood, from fugal to avant-garde jazz, give the piece an air of dissatisfaction. Indecision is built on the 'Muss es sein?' motif from the fourth and final movement of Beethoven's last string quartet Op. 135 No. 16 'Der Schwer Gefasste Entschluss' (shown above). This idea returns like an intrusive thought throughout the piece, often inverted or reharmonised. The frequent changes of metre add unpredictability and further tension. Volatile chromatic episodes escalate into a fortissimo outburst of frustration. Sombre dominant and tonic pedals follow, until a final fragment of the opening motif trails into a disconsolate silence."
Special thanks to John Cooney (Junior Academy London) for advice and support.
"Indecision" – in concert:
26. March 2019 – world premiere – Beethoven-Haus Kammermusiksaal Bonn – Susanne Kessel, piano
Paul Greally (*2001)
is in the Lower Sixth Form at Watford Grammar School for Boys.  He began playing the piano at the age of 4 and gained a Distinction in Grade 8 when he was 10.  He then started learning the organ with Michael Turvey, soon gaining a Distinction in Grade 8.  He is now a Joint 1st study organist and composer at the Royal Academy of Music Junior Department where his teachers include Anne Marsden Thomas, Frederick Stocken and Edmund Jolliffe.
Paul is the first recipient of the prestigious Harry Gabb Scholarship, awarded by the Royal College of Organists, which is supporting his studies from 2017-2019.  He was awarded the ARCO diploma in 2018 with three prizes: the highest mark in the practical section, the highest aggregate mark and the highest mark under 19 years of age.
Paul has given solo organ recitals in Leeds Town Hall, London, Watford, Berkhamsted and Upminster and as the winner of the junior section of the first London Organ Competition he gave recitals in Holbrook and Oakham.  He is organ scholar at Pinner Parish Church and he accompanied the choir on their 2017 Dublin tour, including playing for services in St. Patrick's Cathedral.
Paul enjoys variety in his music-making.  He is a keen jazz pianist and is frequently invited to play for functions and weddings.  He also has a Distinction in Grade 8 drums.  As a composer he won the Frank Martin Memorial Award in the 2015 National Composers' Competition (EPTA) for his composition for jazz quartet, entitled Seattle.  In 2017 he won first prize in the Music Education Expo competition; his setting of Ave Maria for SATB was then premiered by The Schola Cantorum at the London Olympia Music & Drama Education Expo and published in Music Teacher magazine.  He recently won the BBC Proms Inspire Composers' Competition (upper junior category) with Daddy Longlegs for clarinet, cello and piano, which was performed at a BBC Proms concert and broadcast on BBC Radio 3.  He will receive a commission from the BBC as part of his prize.