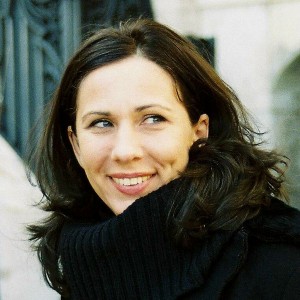 ---
---
Susanne Kessel, resident of Bonn (Germany) is known for her unusual concert and CD programs.
Over 30 Solo CDs document her playing.
She plays classical as well as contemporary piano literature. She has premiered several hundreds of piano works which have been dedicated to her or which he has herself proposed.
She studied at Musikhochschule Köln with Pi-hsien Chen. Great musical personalities, such as Aloys Kontarsky and Peter Feuchtwanger promoted her piano playing at an early stage. She also took masterclasses with Edith Picht-Axenfeld, Rudolf Kehrer, Daniel Blumenthal, Karl-Heinz Kämmerling, Pierre-Laurent Aimard and many other pianists. Exposure to such a rich variety of divergent yet complementary perspectives resulted in Susanne Kessel never limiting herself to any epoche or style. Her approach is experimental and innovative.
In 1993, Susanne Kessel was a prize winner of the International Schubert Competition in Dortmund. Other prizes, grants and honours followed quickly. She plays solo-recitals and has toured in Europe an the USA. Together with composer and percussionist Leon Milo (1956-2014) she played music for piano, percussion and electronics in Duo "Pianowaves".
She played the music for several film productions. For the movie "Blueprint" (Germany, 2004) she performed the entirety oft he classical music soundtrack and doubled for actress Franka Potente in front oft he camera in the role of a world famous pianist who lets herself be cloned.
Susanne Kessel is active in conception and organisation of international music projects.
She ist he initiator, pianist, organiser, editor, producer and co-publisher of the international composition project "250 piano pieces for Beethoven".
She commissioned new piano pieces by 260 composers from 47 countries for Ludwig van Beethoven's 250th anniversary in the year 2020. Susanne Kessel played all the premieres within hundreds of concerts, published them all in a sheet-music edition of 10 volumes (Editions Musica Ferrum, London) and also recorded the pieces.