COMPOSERS A-Z ->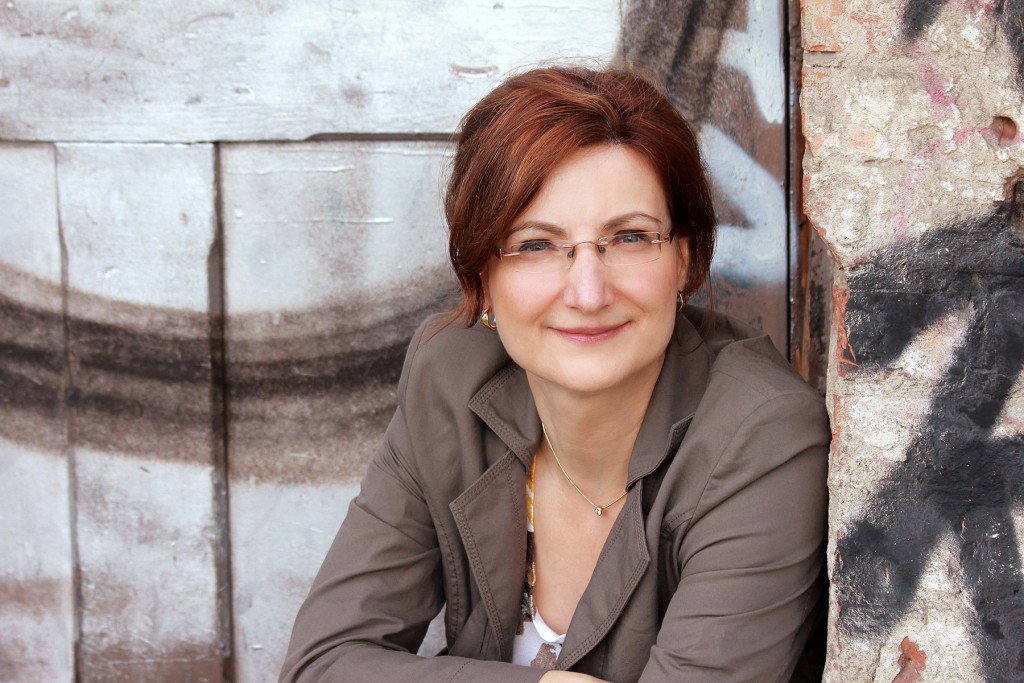 Charlotte Seither Foto: Marko Bußmann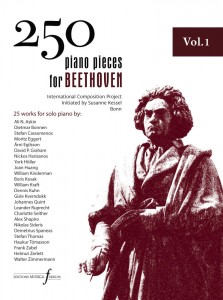 Sheet Music Vol. 1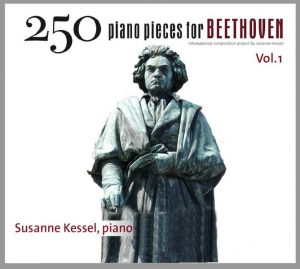 CD Vol. 1
Charlotte

Seither
(DE)
– Left Luggage
Charlotte Seither about her piano piece "Left Luggage"
"In this piece the first chord of the sonata Op. 31 No. 3 of Beethoven gives the beginning, being cut immediately, giving up any context, leading into silence. It appears like an object of left luggage, belonging to another place and time, forgotten by any fictive traveller of the past. The piece takes up some details, transforming them into the sound of the inside of the piano which then develops its own structure. The "left suitcase" is coming up again, creating its own system of grammar by appearing or not, relating the "left objects" in a secret way with each other. The piece deals with two layers of material, also the left objects seem to be "dissolved from their context". It never quotes."
Sheet Music Edition Vol. 1 – available here: SHOP
Piano piece "Left Luggage" – in concert:
7. September 2015 – world premiere – Post Tower Bonn – Susanne Kessel, piano
6. June 2019 – Galerie Wechselstrom, Vienna – Susanne Kessel, piano
3. October 2019 – Kulturfabrik Hangar 21, Detmold – Susanne Kessel, piano
About Charlotte Seither (*1965)
Charlotte Seither was born in Landau/Germany. She works regularly with interpreters such as the BBC Symphony Orchestra London, ASKO Kamerkoor Amsterdam, Neue Vocalsolisten Stuttgart and Ensemble Modern and has been a guest at many international festivals (Wien Modern, Biennale di Venezia, Prague Spring or Gaudeamus Amsterdam etc.). In 1998 she received the degree of Doctor of Philosophy and is a highly asked lecturer and jury member at international competitions. She received many honours and prizes, e.g. the 1st Prize in the International Composition Contest Prague Spring and the Förderpreis of the Ernst von Siemens Music Foundation. As artist in residence she lived and worked in the Cité des Arts Paris, Akademie Schloss Solitude Stuttgart, Palazzo Barbarigo Venice, Art Lab Johannesburg, and in the Villa Aurora Los Angeles. In 2009 she was awarded the Rome Prize and spent one year in the German Academy Villa Massimo in Rome. It was followed in 2010 by the Praetorius Music Prize of the Ministry of Lower Saxony. In 2014 she received the Deutscher Musikautorenpreis of the GEMA. Her works have been played in most countries of Europe, in Asia, Canada, South Africa, South America and in the USA.
Photo gallery: Charlotte Seither in Bonn at "250 piano pieces for Beethoven"
7. September 2015, Post Tower Lounge