COMPOSERS A-Z ->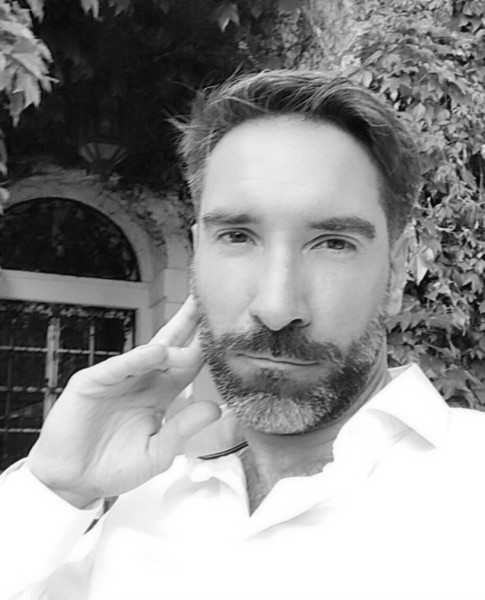 Damir L. Sertić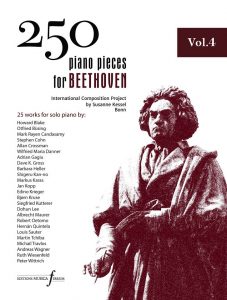 Vol. 9
Damir L.

Sertić
(HR/DE)
– Erotica
Damir L. Sertić about his piano piece "Erotica":
"Beethoven beschreibt in seinen bahnbrechenden, wie in ewig währenden Marmor gemeißelten Tondichtungen sehr eingehend Momente der Glückseligkeit, Anmut, Heroik oder der triumphalen Euphorie sowie gegensätzlichen, superlativen Extremen der Wut, Verzweiflung und Tragik über das Leben. Er bewegt sich in seiner Musik in den friedvollsten und himmlischsten Sphären, um uns im nächsten Moment wieder in die Abgründe der absoluten Hölle mitzureißen. Kaum ein anderer Komponist schaffte es, seine Gefühle so konkret auszudrücken, sodass sich der Großteil der Menschheit mit ihnen identifizieren kann; weswegen seine Musik uns sicherlich für ewig in ihren Bann ziehen wird. In allen seinen Ausbrüchen, seien sie positiv oder negativ gestimmt, blieb er stets edel. Die Qualität des Edlen nimmt in seiner Musik in solchem Maße Überhand, dass ein bestimmter Aspekt darin nur schwer, wenn überhaupt ausfindig zu machen ist – und zwar der Aspekt der Erotik. Man möge mich nach diesen Worten tadeln und gerne anders überzeugen, sie sind jedoch in keinster Weise als Kritik meinerseits zu verstehen. Beethovens wunderbare Musik wäre nicht dieselbe, wäre sie nicht absolut so, wie sie eben ist. Es ist mir aber immer schon aufgefallen, dass der erotische Aspekt in Beethovens Musik zumindest sehr verborgen zu sein scheint. Meiner Meinung nach können beispielsweise seine "subito piani" eventuell als erotisch gedeutet werden. Aber empfinden wir sie auch in dieser Weise? Damit kommen wir zu der Frage, wie Erotik in Musik wohl zu definieren sein könnte? Dieses wird letzten Endes jeder für sich alleine beantworten müssen, da auch für jeden Menschen etwas Anderes erotisch bzw. sensitiv erscheinen kann. Es ist mir eine große Ehre, mit meiner "Erotica" für Klavier oder historischen Hammerflügel zu Ehren Beethovens 250. Geburtstag nichts weiter, als einen hoffentlich wohlklingenden Denkanstoß hierüber gesetzt zu haben.
Für mich persönlich stellte der dritte Satz, das "Allegretto" der Sonate Op. 32. Nr. 2 (wohlbekannt auch unter dem Namen "Sturmsonate"), immer schon sein wohl erotischstes Stück dar – diese drängende, unerbittlich fortwährende und doch zu zügelnde Sechzentelbewegung im 3/8-Takt mit ihren unerwarteten harmonischen Ausflügen und den häufigen dynamischen Rückziehern … Für meine sphärische Hommage spiele ich lediglich mit den Motiven des Kopfthemas, in eigener Weise harmonisiert, und würfle sie durcheinander, bis sie irgendwann in der richtigen Reihenfolge aneinandergereiht den Zuhörer das Phantom des Originals erahnen bzw. erschließen lassen. Die ff-Passagen sollten für sich sprechen. Hierbei legte ich Wert darauf, Beethovens Melodietöne stets original beizubehalten."
"Erotica" – in concert:
6th September 2019 – world premiere – TASTE Klavierfestival Ebertplatz, Köln – Susanne Kessel, piano
9th September 2019 – Historisches Gemeindezentrum Bonn – Susanne Kessel, piano
Damir L. Sertic (*1977)
Damir L. Sertić, a Croatian native, born 1977, took his first piano lesson at the age of five. From 1985 to 1990, he attended a (former Yugoslavian) preparatory school for musical education in Munich, Germany, where he was taught by Ljubinka Mirković. He later studied piano at the Richard-Strauss-Conservatorium, an affiliate of the Munich Advanced School for Music and Theatre, where he received a degree in music pedagogy in 1998 and a performance diploma in 2000. At the Conservatorium Damir studied under Alla v. Buch, Vadim Suchanov, and Gernot Sieber.
He received his master's degree in 2007, studying with Alexei Lubimov at the Mozarteum University in Salzburg, and a doctoral degree in 2018 with his thesis "About the Relation of Hearing Ability and Performance Quality" – an extensive research project into the significance for pianists of perfect as against relative pitch. He has been an active participant in many master classes, working with such distinguished artists as Alexei Nasedkin, Rudolf Kehrer, Elisso Wirssaladze and Thomas Larcher.
Damir won third prize at the Lions-Music-Competition for Young Artists in May 2002, and was invited to give concerts in Zagreb as the "Best Croatian Participant" of the Zagreb 2004 International Piano Competition. He has performed in both Europe and North America, giving concerts and participating in ensembles in the USA, the UK, Germany, Austria, Croatia, Slovakia, and Switzerland.
In addition to his career as a concert pianist, Damir teaches piano, composes and sings as a countertenor in opera and concerts in Munich, Salzburg and around the UK. His voice teachers were Catarina Lybeck and Monika Lenz. He gave his debut as a singer in Nov. 2007 with "Musik, daran die Welten hängen" for string quartet, piano, percussions and Countertenor by Wolfgang Roscher (live broadcasting by ORF from the "Solitär-hall" in Salzburg). Most of his classical compositions are for piano, like for example his "Six Variations on 'Overture' by Björk Guðmundsdóttir", but he is also writing alternative "pop" songs, mixed with electronic music. His first single "Stronger Forces" and its music video came out in November 2011.