COMPOSERS A-Z ->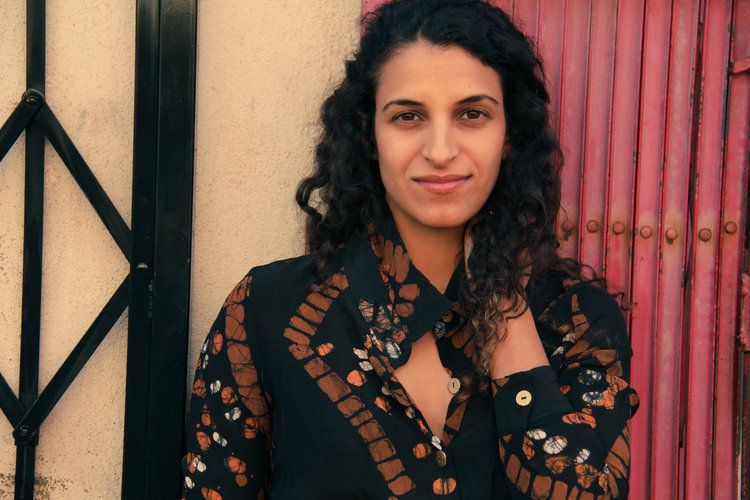 Odeya Nini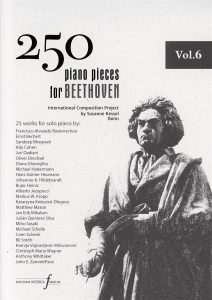 Vol. 10
Odeya

Nini
(US)
– Shift in Tonal Centers
Odeya Nini about her piano piece "Shift in Tonal Centers":
This title is taken from the Wikipedia article on Beethoven. I pulled it up to brush up on Beethoven and when I read about his music described this way it struck a chord in me.
Its feels common in a way and of course many composers think this way, but somehow when I read this I thought of my childhood and engaging in this kind of composition at an early age. Today I describe my music as having shifting tonal centers, and it made me trace back some of my personal history with music and Beethoven – which lead to the following thoughts.
When thinking about Beethoven, the strongest feeling and memory that comes to mind is playing Für Elise as a child. Für Elise was the first 'hard' piece that I felt I mastered as a child. I was so proud of playing it and knew it by heart without even knowing where my fingers would go. That feeling of music transporting you, living inside of you, moving thorough you like an intuitive ghost was first experienced for me through playing Für Elise. Between 6th and 9th grade I stopped studying piano, but I still could play Für Elise from beginning to end without hesitation. I was amazed at the feeling of not knowing what would happen, I could not tell you one by one where each note would go, but once I sat and just surrendered into the piece – I would be flying. It made me feel confident and most importantly talented as a musician.
I remember as a child feeling like I had something beyond my control, something I could tap into that was beyond me, and it would happen when I played Für Elise. Honestly, I did not think about this or even remember this until I was prompted to write something with the instruction of Beethoven. I feel I owe so much of my self awareness as an artist to this piece of music. That trust that music would move through me might all be owed to my experience with Für Elise.
Another thought that came to mind when thinking of this was my relationship to western music, and a western culture that I felt I participated in on a deeper level when playing this music. Growing up in the US to immigrant middle eastern parents that never assimilated, I always felt very separate from western culture. As I sat down to play the first phrase, beginning in D, which is a note I always gravitate to on the piano, I realized these notes and this scale is actually very middle eastern sounding. Maybe subconsciously that was my deep rooted connection, the synthesis of both my worlds.
I feel such a sense of gratitude for this music, and this composer. Thank You for this memory and realization. Much Gratitude, Odeya."
Odeya Nini (*)
is a Los Angeles based experimental vocalist and contemporary composer. At the locus of her interests are textural harmony, gesture, tonal animation, and the illumination of minute sounds, in works spanning chamber music to vocal pieces and collages of musique concrète. Her solo vocal work extends the dimension and expression of the voice and body, creating a sonic and physical panorama of silence to noise and tenderness to grandeur. Odeya has collaborated extensively with dancers, visual artist, filmmakers and theater directors as both a composer and soloist and has worked with artists such as Meredith Monk, Butch Morris and LA's contemporary orchestra – Wild Up.
Odeya's work has been presented at venues and festivals across the US and internationally, such as Merkin Concert Hall, The LA Phil, BANFF Centre, MONA, and Art Basel Miami, from Los Angeles to Tel Aviv, Australia, Mongolia, Madagascar and Vietnam.
She holds a BFA from the New School for Jazz and Contemporary and an MFA in composition from California Institute of the Arts.