COMPOSERS A-Z ->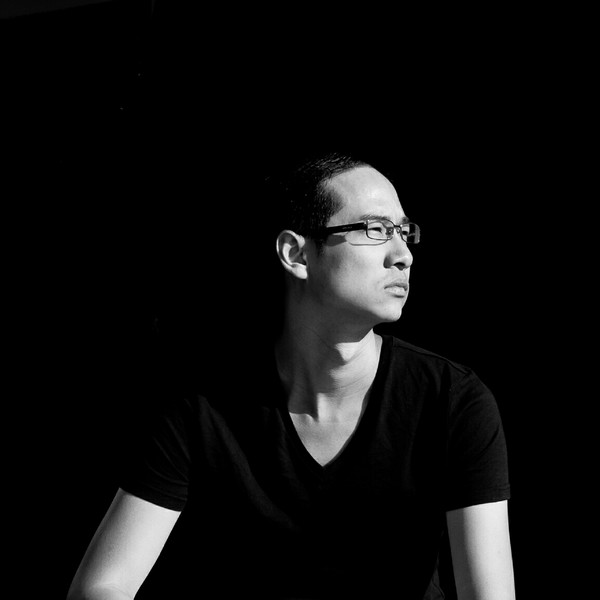 Robert Oetomo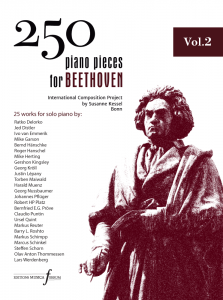 Sheet Music Vol. 4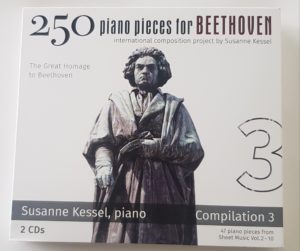 CD Compilation 3
Robert

Oetomo
(AU/DE)
– For Allyce
Robert Oetomo about his piano piece "For Allyce":
"I was introduced to Susanne Kessel and the '250 Piano Pieces for Beethoven' international composition project in 2015 by one of my closest mentor and teacher; now a dear friend, Professor Dennis Kuhn. There were a few general guidelines to the commission, one of which was that "the piece should "refer" to Beethoven in any way". The openness to that guideline made it particularly difficult for me to choose a main inspiration for the work. I decided to look back at my early training as a musician. Learning the piano at a very young age, I remember being introduced to Beethoven's Bagatelle No. 25 in a minor (famously known as Für Elise), the first and only Beethoven piano piece I played. I thought that this was the perfect inspiration for the commission as I have a wonderful and close friend named 'Allyce'. For Allyce (2017) is a short work in ternary form (A, B, A) that utalises a system to match the English alphabet (26 letters) with the pitches used in the western classical music notation. Section 'A' is based on the first name (A, E, E, D, C#, E) and section 'B' is based on the last name (Bb, G, D, F, A, G). The direct modulation between the sections is inspired by the commonly used composition technique of Beethoven's. For Allyce is dedicated to Susanne Kessel for the '250 Piano Pieces for Beethoven' international composition project. A heartfelt thank you to Dennis Kuhn."
Piano piece "For Allyce" – in concert:
30th September 2017 – Uraufführung – Post Tower Lounge, Bonn – Susanne Kessel, piano
13th March 2020 – Beethovenfrachter, Mannheim – Susanne Kessel, piano
Robert Oetomo (*1988)
Indonesian-born Australian percussionist and composer Robert Oetomo is an active freelancer as a soloist, chamber musician, composer and an educator. He has been invited as special guest artist to perform and present masterclasses in numerous festivals and universities around the world including the Hochschule für Musik Würzburg in Germany, the Sydney Conservatorium of Music in Australia, the 1st Qingdao International Percussion Festival 2014 in China, the 9th Tabasco International Marimba Festival 2015 in Mexico and the Australian Percussion Gathering 2016 in Australia. As a performer, Robert has toured extensively and performed in Europe, America, Asia and Australia with different orchestras and ensembles. He has accumulated numerous national and international prizes and awards including 1st Prize in both the Open Marimba and Open Vibraphone category of the 2010 Australian Percussion Eisteddfod, 2nd Prize in the 2008 Melbourne Symphony Orchestra Snare Drum Award, 3rd Prize in the Vibraphone category of the 2011 Percussive Arts Society Italy International Percussion Competition, the 'Just Percussion Marimba Prize for Outstanding
Performance' at the Australian Percussion Gathering 2010 and many more. Robert has released two CDs, one of which is solely dedicated to his own percussion works (Soar: A Composer's Portrait) including his marimba concerto, Soar: Concerto No. 1 for Marimba and String Orchestra. Robert is an Encore Mallets, Inc. endorser and a Marimba One Discovery Artist.
As a composer, Robert has composed numerous works for percussion which have been performed all over the world. He has been commissioned by the Australian Marimba Competition to write a compulsory Australian piece (Étude de Paganini and Song and Dance) for the 2015 and 2016 edition, for which he was also a jury member of the competition panel for both years. Since then, Robert has received many commissions from different artists and ensembles, the most recent by German pianist Susanne Kessel for the '250 Piano Pieces for Beethoven' international composition project (For Allyce), celebrating Beethoven's 250th anniversary of his birth. His first symphonic work, Spirit of The Dreaming with solo didgeridoo, was premiered at the 2008 Aurora Music Festival in Sydney, Australia. Later that year, it was performed again with renowned didgeridoo soloist, William Barton. Robert was selected for the 2010 Ku-Ring-Gai Philharmonic Orchestra Composers' Workshop program during which he composed his orchestral work, Reflections on an Island's Landscape, under the mentorship of composer Nigel Butterley and John Peterson. His works are published by Edition Svitzer (Denmark) and Tapspace Publications (USA).