COMPOSERS A-Z ->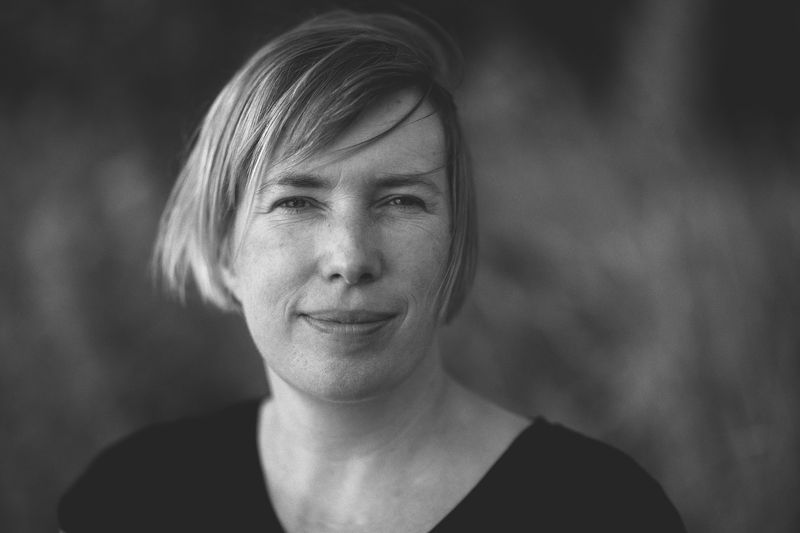 Age Veeroos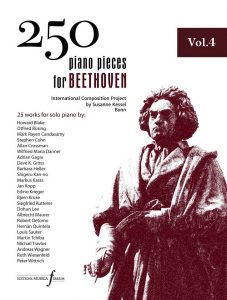 Vol. 9
Age

Veeroos
(EE)
– Imaginäre Sonate op. 53
Age Veeroos about her piano piece "Imaginäre Sonate op. 53":
"Anfang der 1990er Jahre, um die Zeit, als Estland sich von der Sowjetunion unabhängig gemacht hatte, hat mir jemand aus Deutschland ein Postpaket – Klavierbuch mit Werken von Beethoven – zum Geburtstag geschickt. Ich hatte damals die Musikschule hinter mir und war gerade dabei, nach dem Gymnasium  den Weg weiter zu wählen… Fremdsprachen oder Musik, alles war offen. Ich habe den Notenband (hauptsächlich Sonaten) mit grosser Spannung durchgespielt und enorm viel über Beethoven gelernt.
Jetzt, 30 Jahre später schenke ich ein Stück zu seinem 250. Geburtstag.
"Imaginäre Sonate" op. 53 ist eine Tagtraumversion des Anfangs von "Waldstein" Sonate, die man vor sich hin murmelt, als sei es ein Stück aus sehr alten Zeiten, das man sich gut erinnern muss, bevor man sich traut es wieder in Tönen aufzunehmen."
"Imaginäre Sonate op. 53" – in concert:
30th January 2020 – world premiere – Beethoven-Gymnasium Bonn – Susanne Kessel, piano
Age Veeroos (*1973)
Age Veeroos graduated from the University of Tartu in German philology in 1998 and obtained master degree in composition with Helena Tulve and Eino Tamberg at the Estonian Academy of Music and Theatre (EAMT) in 2006.
In 2005/2006, she improved her skills at the Karlsruhe Higher Music School under Professor Wolfgang Rihm.
Estimated PhD – 2020 from the EAMT (thesis "Blurring aspects" – tendencies in harmonic spectrum of sound while bowing softly near the bridge")
Age Veeroos works as freelance composer and teacher of composition and electroacoustic music. She coordinates electroacoustic composition faculty at the EAMT and Loomelabor – music creation summer school & composition competition for youth.
Age Veeroos has attended several international courses for composers, including Salvatore Sciarrino's master class in Rome (2004), IRCAM Summer Course in Paris (2004) and Centre Acanthes Summer Course in Metz, France (2005).
Her works have been performed by Ensembles Hashtag, Aleph, Sepia, Arditti String Quartet, NYYD Ensemble, Ansambel U:, Athelas Sinfonietta Copenhagen, Curious Chamber Players, Tallinn Chamber Orchestra, Estonian National Symphony Orchestra, Estonian Philharmonic Chamber Choir, soloists from Estonia and abroad.
Psalmodia was commissioned by the University of Tübingen for its 525th anniversary celebrated in 2002. In 2005, as a commission of "Kulturjahr der Zehn", project that introduced new European Union countries, Prelude to Franz Schubert's song "Die Nebensonnen" was premiered in Berlin Philharmonic Hall by Leipziger Sinfonietta. In the same year, she participated in five composers' opera project "As time goes by" of Staatsoper Hannover series "Zeitoper". Short opera "Tuleloitsija" ("Fire Enchanter") was staged in Tallinn in 2008 and 2009 by musicians of EAMT.
In 2010, Veeroos with 6-member team won the main prize at the competition of music theatre project Operare 2010, organised by Berlin Contemporary Opera, for the project GRID, which was premiered in 2011 in Berlin Kulturbrauerei.
As for recent and next activity – 2019 "Külmking"/"Chills" for kannel, harp & harpsichord was premiered by Ensemble Una Corda (Kadrioru Palace, Tallinn); as a commission of festival Estonian Music Days & ISCM World Music Days Tallinn 2019 new composition "Schattenseele" for violin and electronics was performed by There Are No More Four Seasons (Sweden) – George Kentros (violin), Mattias Petersson (electronics) in Tallinn.
Age Veeroos about Ludwig van Beethoven:
"Without piano music of Beethoven I think, my path as composer would have been different or less interesting. Perhaps I would not have chosen this path at all…
However, first touch with his piano sonatas from my youth, the use of harmonies in them, ways of developing musical material and incredible sense for energy, had a deep and essential impact on my musical thinking until today."