COMPOSERS A-Z ->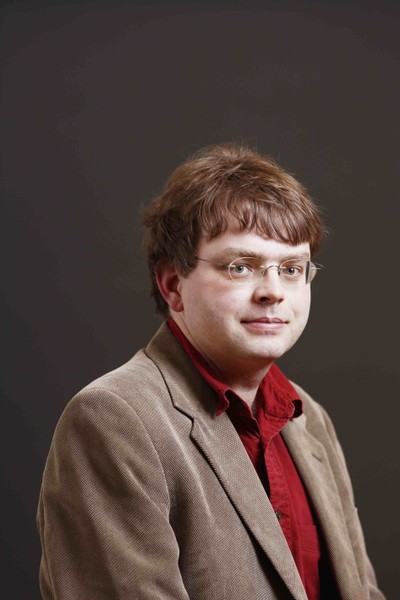 Anno Schreier (Foto: Sven Paustian)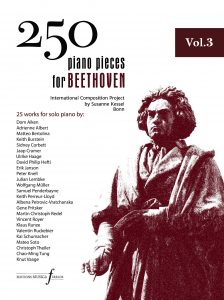 Vol. 7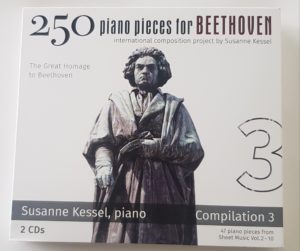 CD Compilation 3
Anno

Schreier
(DE)
– 126.4 (Stop That Machine!)
Anno Schreier about his piano piece "126.4 (Stop That Machine!)":
"Imagine a machine that has been fed data from Beethoven's Bagatelle op. 126 No. 4, but somehow doesn't remember how to put the piece back together. So it goes ahead with its own version of the piece, using Beethoven's development techniques and his jazzy syncopations – until someone pulls the plug…"
"126.4 (Stop That Machine!)" – in concert:
2. Mai 2019 – wordl premiere – Collegium Leoninum Bonn – Susanne Kessel, piano
14. June 2019 – Klavierhaus Klavins, Bonn – Susanne Kessel, piano
Anno Schreier (*1979)
was born in Aachen, Germany. He has made a name for himself especially as an opera composer. In 2011 his opera "Die Stadt der Blinden" after Jose Saramago was premiered at the Zurich Opera House. 2012 saw the premiere of the chamber opera "Mörder Kaspar Brand" in Düsseldorf, 2013 the song cycle "Wunderland" in Würzburg and the opera "Prinzessin im Eis" in Aachen. Theater an der Wien in Vienna opened its 2016/17 season with Anno Schreier's opera "Hamlet", based on a libretto by Thomas Jonigk, in a production by Christof Loy. This production earned widespread acclaim and was nominated for the 2017 International Opera Awards.
Anno Schreier has worked with orchestras and ensembles such as the Orchestre National de Belgique, Brussels Philharmonic, Badische Staatskapelle Karlsruhe, Radio Symphony Orchestra Vienna, Ensemble Modern, Armida Quartett. Anno Schreier studied composition with Manfred Trojahn and Hans-Jürgen von Bose in Düsseldorf and Munich, and at the Royal College of Music, London. In 2010, Anno Schreier received a year-long scholarship at the German Academy in Rome (Villa Massimo). In 2012 he was awarded the Prize for Young Artists of North Rhine-Westphalia. In 2016 Anno Schreier joined the Academy of Sciences and Literature in Mainz as a junior fellow. In 2017, he was awarded the German Composers Award (Deutscher Musikautorenpreis) in the "Opera" category.