COMPOSERS A-Z ->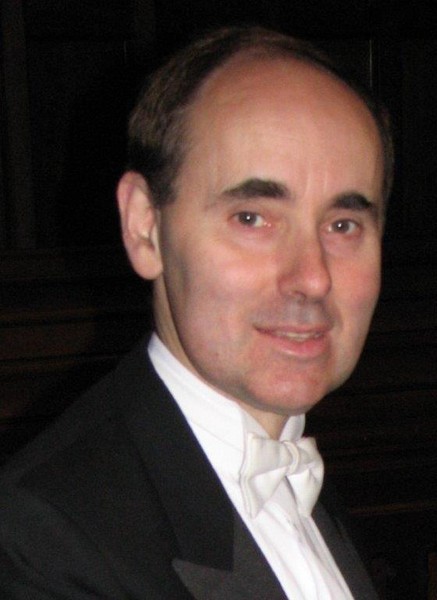 Anthony Halliday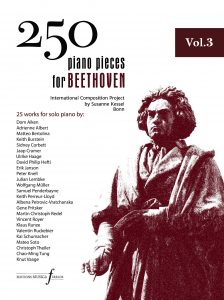 Vol. 7
Anthony

Halliday
(AU)
– Toccata for Susanne Kessel (Tribute to Op. 111)
Anthony Halliday about his piano piece "Toccata for Susanne Kessel (Tribute to Op. 111)":
"Toccata for Susanne Kessel is a homage to the first movement of Beethoven's final piano sonata Op. 111. The Toccata draws on several of the sonata's motives, developing them in various guises within a fantasy style. Discordant contrary motion leaps in both hands open the Toccata, echoing elements from the rhythmic introduction to Op. 111. This turbulent opening is maintained throughout several cadenza passages in the Toccata, which are transferred to left-hand figurations and majestic chordal phrases in the treble, all evolving in an unrestrained chromatic idiom. A fugato passage leading to the sound of clanging bells instigates a triumphant coda whose tonal centre rises from C to D, reflecting the rise in tonality from C in  Op. 111 to D in several of Beethoven's later works; a portentous call from one is quoted in a sotto voce dynamic prefacing final bars of unrelenting power."
Piano piece "Toccata for Susanne Kessel (Tribute to Op. 111)" – in concert:
Anthony Halliday
Anthony Halliday is invited annually to give piano and organ recitals throughout Europe and Australasia. His playing has won critical praise from many internationally renowned conductors, Walter Süsskind hailed his performance of Beethoven's fourth piano concerto as "magnificent".
He has performed in international music festivals in Cologne, Bonn, Leipzig, Rome, Bochum, Bocholt, Kleve and London.
In Australia he has appeared as soloist with the Sydney Symphony Orchestra, Melbourne Symphony Orchestra, Tasmanian Symphony Orchestra, and in London performed with principal soloists from the BBC Symphony and St. Cecilia Chamber Orchestras. He has won many prizes including all seven Fellowship first prizes at the Royal College of Organists, London for extemporization, performance and composition, The Silver Medal of the Worshipful Company of Musicians London and won the Australian Broadcasting Corporation's Commonwealth Concerto Competition playing Bartok's second piano concerto.
He has recorded all 32 piano sonatas by Beethoven, and recently performed the 48 preludes and fugues of J.S. Bach's Well-Tempered Clavier from memory.
His compositions include works for organ, piano, and orchestra, masses and motets, Symphony for Kleve and Missa Celebrationis for double choir and orchestra premiered in Bonn in 2016 directed by Bonn Regional Cantor, Markus Karas.