COMPOSERS A-Z ->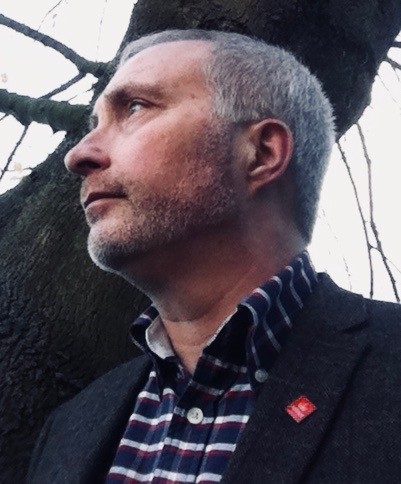 Anthony Whittaker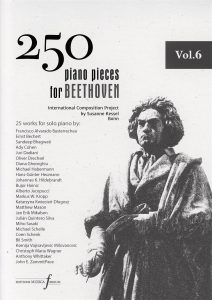 Vol. 6
Anthony

Whittaker
(UK)
– Micro-Sonatina
Anthony Whittaker about his piano piece "Micro-Sonatina":
"This short piece for solo piano derives from motives found in the first movement of Beethoven's Sonata for Horn and Piano Op.17. Inspiration for the work came from playing the accompaniment for the composer's eldest daughter, a horn player, who had been studying the work.
The piece exploits recognisable traits of Whittaker's established style such as quartal harmony and jazz influences, whilst also deliberately employing some traditional Classical devices at cadential points en route, paying homage to the early 19th Century."
Piano piece "Micro-Sonatina" – in concert:
22nd April 2018 – world premiere – Gasthaus "Im Stiefel", Bonn – Susanne Kessel, piano
Anthony Whittaker (*1968)
Anthony Whittaker is a British composer. He graduated with a BMus(hons) from the University of London and has an MMus and PhD from the University of Liverpool in composition.
Composition was an interest during his musical development, and it became increasingly important during the 1990s where he composed for staff and students at the Performing Arts department of Liverpool Community College. Anthony studied composition as a postgraduate at the University of Liverpool with James Wishart and Ben Hackbarth.
Notoriety first came in 2000 with the Society for the Promotion of New Music's performance of Drift for six pianos which was performed alongside Steve Reich's Music for Six Pianos; the principal pianist being Joanna MacGregor. Choral music became important after this time; Agnus Dei, for male voices received performances in Berlin and Montreal. A Litany, also for male voices, was performed at the International Eisteddfod, Wales and broadcast on S4C television in 2002. Larger commissions followed. For example, The Prodigal Son for choir, two pianos and percussion 2005. His choral music has also been performed at the Royal Festival Hall.
Chamber music has also played an important part. There are two works for string quartet and Indiscretions with Sarabande was written for the Baroque ensemble L'indiscret in 2007. The Clarinet Quintet was completed in 2009 during a period working in Singapore and Taiwan. Anthony's largest projects to date are a suite of vocal pieces with Genghis Khan as the main protagonist and Another Place for chamber orchestra.
Some of the early choral pieces are published by the Welsh firm Curiad and some projects have included educational music initially concentrating on early to intermediate levels; elsewhere there have been experiments with electronic music. A setting of Psalm 150 was premiered in Nairobi Cathedral in July 2017 by Alan Childs. Works for the violinist Steven Wilkie (Serenata) and oboist, Manon Lewis (Scree), accompanied by Ingrid Sawers are available on iTunes.