COMPOSERS A-Z ->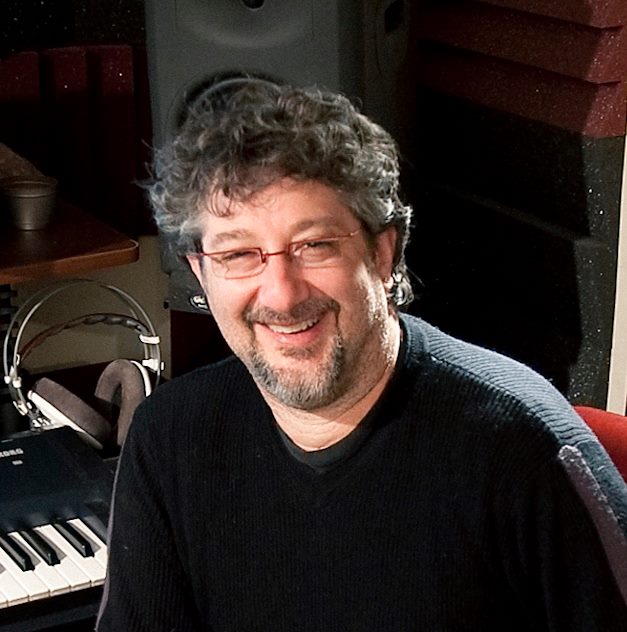 Davd Gross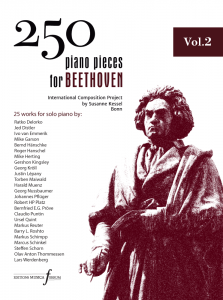 Sheet Music Vol. 4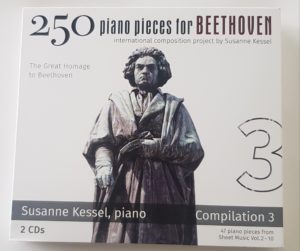 CD Compilation 3
Dave

Gross
(US)
– Elise Dancing On Ice
Davd Gross about his piano piece "Elise Dancing on Ice":
"I was born on Dec 16th, so the tie to Beethoven has always been there. As a child, my musical taste skewed more towards the pop music of the day, but Für Elise was the first classical piece I fell in love with and learned to play. I've always loved that combination of a Waltz with the flowing 8th notes. I wanted to write something with that feeling, and I kept picturing a beautiful, tall, red-haired Elise… skating on a frozen lake as the sun sets.
The piece starts out very wistful. like someone remembering something that they sweetly and sadl regret…
Then it gets more pragmatic and deliberate… exploring al sides of a life situation…
And resolves into deep reflection and grace of her life. I also wrote this as a special challenge to younger students. It's not about how fast you can play as many notes as possible…
It's about how to interpret and FEEL the phrases and notes and timing changes. To play the next phrase when YOU are ready, not when the music tells you to. To interpret dynamics based on your current md, or the way the specific instrument you're playing responds under your fingers. Everyone will, and should, play this a little bit differently. Its meant to be that way.
Thank you for the opportunity to participate in this wonderful project. Hearing Susanne bring my music to life is a true honor."
"Elise Dancing on Ice" – in concert
4th March 2017 – world premiere – Klavierhaus Klavins, Bonn – Susanne Kessel, piano
4th March 2018 – Woelfl-Haus, Bonn – Susanne Kessel, piano
Dave Gross (*1958)
Audio and music is what I do.
I started playing piano at age 4. After school, I received the best training I could imagine…12 years of playing keyboards in a touring band. (1976-1988)
I started working in recording studios in 1988, recording/mixing, composing music for tv commercials, managing budgets, developing the Fine Art of Client Satisfaction; as well as working on sound-design and post-production audio for tv/radio/corporate video. And a lot of composition and arranging.
One of my first major projects was creating sounds for the first two 'The Big Whoosh' sfx CD's, now distributed by Sound-Ideas.
In 1998, I joined Microsoft Studios as an Audio Post/Mix Engineer and sound designer. My team created all the UI sounds for Entourage for Mac and the Windows 7 Sound Schemes.
I was a full-time employee until 2005, and now, Helldog Music is a Microsoft MSVP Preferred Vendor, Specialty Services Provider.
As a composer, I've recently produced and co-written two CD's for the 5Alarm Music library, as well as songs and sound effects for SoundRangers.com.
My goals are simple. Create great mixes for videos, write music and sound design elements that my clients love, and enjoy every minute of it.
Specialties: Audio post production, sound design for video and user-interface devices, original music composition, and lovely annoying beepy noises…I specialize in making my clients happy.
Skilled at the fine art of ProTools, Certified by Apple with Logic Pro, and a host of other music making software programs.