COMPOSERS A-Z ->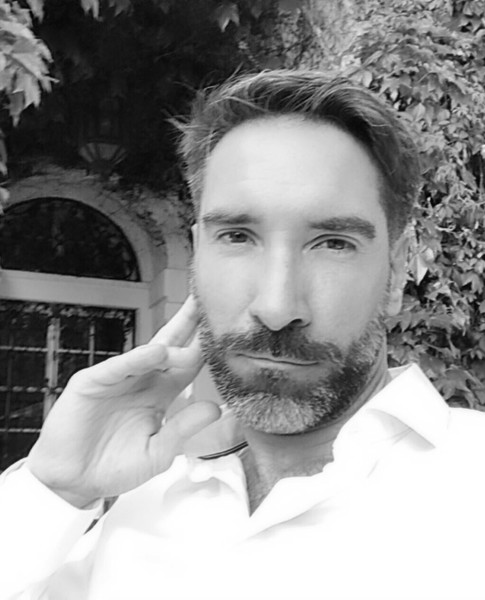 Damir L. Sertić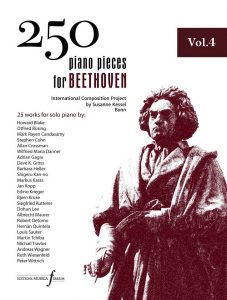 Vol. 9
Damir L.

Sertić
(HR/DE)
– "Ero[t]ica. Just read Shakespeare's Tempest"
Damir L. Sertić about his piano piece "Ero[t]ica. Just read Shakespeare's Tempest"
"In his groundbreaking tone poems, Beethoven renders moments of bliss, grace, heroism or triumphant euphoria as well as contrasting extremes of anger, despair and the tragedy of life. He often moves in the most peaceful and heavenly spheres, only to be carried away to the abyss of absolute hell the next moment. Hardly any other composer was able to express his feelings so concretely – as if carved in eternal marble. The quality of nobility in his music takes over to such an extent that another certain aspect is difficult to find, if at all, because the "erotic" seems to be deeply hidden in Beethoven's music. I could be blamed for these words, or gladly persuaded otherwise, but they should not be understood as criticism in any way. The question of how the "erotic" could be defined in music will ultimately have to be answered by everyone individually. It is a great honour for me to have crafted what is hopefully welcome musical food for thought with this piece, for piano or historical grand piano in commemoration of Beethoven's 250th birthday (which secretly bears the title "Ero[t]ica"). With the official title, I am quoting Beethoven's own statement about the key to his "Tempest Sonata", the third movement of which has always been his most erotic piece for me personally – an urgent, relentlessly ongoing and yet restrained sixteenth movement in 3/8 time with unexpected harmonious excursions and frequent dynamic sub-p retreats … For my rounded homage, I have allowed myself to rearrange the motifs of the main theme, harmonizing them in my own way, until they join up again for the listener in the right order, and an idea of the original appears as a phantom. In doing so, I have held on to the original tones of Beethoven's melody.
Originally I wrote the piece in an alphanumeric way. In addition to the advertised version, I would like to give the performers the possibility to play the music in a different (in my opinion more practical) way, or to let him/her participate in the creation process at the same time. "
"Ero[t]ica. Just read Shakespeare's Tempest" – in concert:
6th September 2019 – world premiere – TASTE Klavierfestival Ebertplatz, Köln – Susanne Kessel, piano
9th September 2019 – Historisches Gemeindezentrum Bonn – Susanne Kessel, piano
Damir L. Sertic (*1977)
Damir L. Sertić, a Croatian native, born 1977, took his first piano lesson at the age of five. From 1985 to 1990, he attended a (former Yugoslavian) preparatory school for musical education in Munich, Germany, where he was taught by Ljubinka Mirković. He later studied piano at the Richard-Strauss-Conservatorium, an affiliate of the Munich Advanced School for Music and Theatre, where he received a degree in music pedagogy in 1998 and a performance diploma in 2000. At the Conservatorium Damir studied under Alla v. Buch, Vadim Suchanov, and Gernot Sieber.
He received his master's degree in 2007, studying with Alexei Lubimov at the Mozarteum University in Salzburg, and a doctoral degree in 2018 with his thesis "About the Relation of Hearing Ability and Performance Quality" – an extensive research project into the significance for pianists of perfect as against relative pitch. He has been an active participant in many master classes, working with such distinguished artists as Alexei Nasedkin, Rudolf Kehrer, Elisso Wirssaladze and Thomas Larcher.
Damir won third prize at the Lions-Music-Competition for Young Artists in May 2002, and was invited to give concerts in Zagreb as the "Best Croatian Participant" of the Zagreb 2004 International Piano Competition. He has performed in both Europe and North America, giving concerts and participating in ensembles in the USA, the UK, Germany, Austria, Croatia, Slovakia, and Switzerland.
In addition to his career as a concert pianist, Damir teaches piano, composes and sings as a countertenor in opera and concerts in Munich, Salzburg and around the UK. His voice teachers were Catarina Lybeck and Monika Lenz. He gave his debut as a singer in Nov. 2007 with "Musik, daran die Welten hängen" for string quartet, piano, percussions and Countertenor by Wolfgang Roscher (live broadcasting by ORF from the "Solitär-hall" in Salzburg). Most of his classical compositions are for piano, like for example his "Six Variations on 'Overture' by Björk Guðmundsdóttir", but he is also writing alternative "pop" songs, mixed with electronic music. His first single "Stronger Forces" and its music video came out in November 2011.