COMPOSERS A-Z ->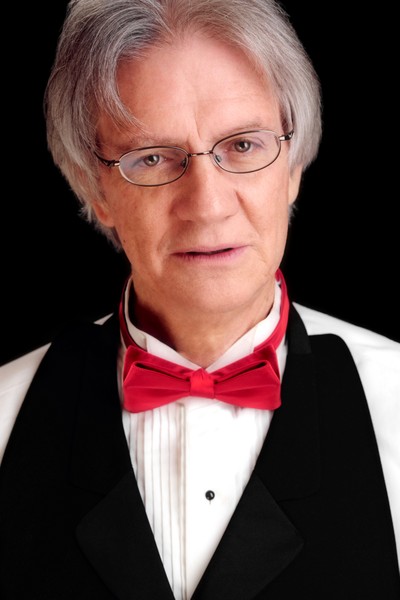 Michael Habermann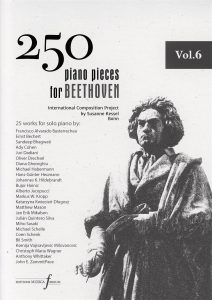 Vol. 6
Michael

Habermann
(FR/US)
– Bagatelle with Beethoven
Michael Habermann about his piano piece "Bagatelle with Beethoven":
""Bagatelle with Beethoven" is part of a series of homages which also doubles as "Pieces (almost) in the style of…..". The elusive simplicity of Beethoven's Bagatelle, Opus 126, no. 5 compelled me to explore the implications of the seemingly straight-forward ideas as they might be heard in a tonally freer and more contrapuntally explicit context. Somewhat frivolous and capricious adornments shade the refrain-like opening idea. Yet weighty harmony contradicts. Formal dimensions have been expanded to include a raging martellato transformation contending with furiously racing figurations. A brief escapade of mania also shades the mostly idyllic dolce middle section. What is merely suggested in the original becomes an overt climax.  Moodiness finally yields to an amiable, light-hearted conclusion. A play of opposites…"
"Bagatelle with Beethoven" – in concert:
Michael Habermann (*1950)
He was the first to make commercial recordings of the piano music of English-Parsi composer Kaikhosru Shapurji Sorabji. He also made a recording of the piano music by the Portuguese composer Alexandre Rey Colaço (selections are on YouTube).
His debut took place in New York, 1977. Since then he has been heard often in recital.  He holds a Master's Degree in Composition from Long Island University – in 1985 he was awarded a Doctorate by the Peabody Institute of the Johns Hopkins University.
Published writings include magazine articles, a chapter in Remembering Horowitz: 125 Pianists Recall a Legend (edited by David Dubal) and a chapter in Sorabji: A Critical Celebration, edited by Paul Rapoport.
He has taught at colleges in Maryland and Pennsylvania, as well as privately since 1976. Other activities including serving as juror for piano competitions, playing the organ in church, composing, and arranging. He has also spent years designing a large website, an overview of the literature of the piano.