COMPOSERS A-Z ->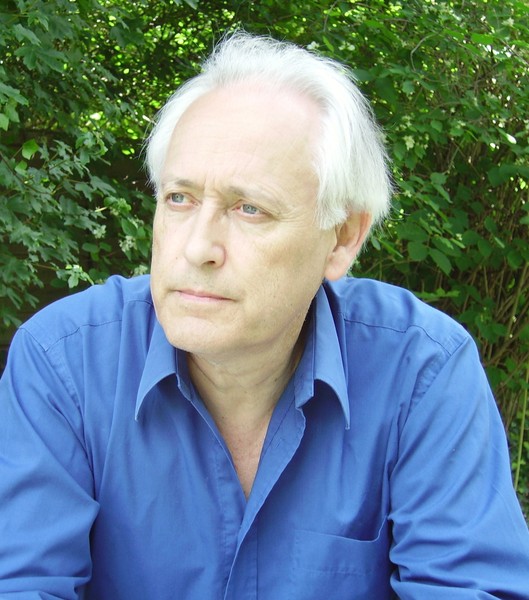 Gwyn Pritchard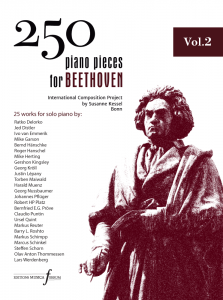 Vol. 5
Gwyn

Pritchard
(UK)
– Bagatelle
Gwyn Pritchard about his piano piece "Bagatelle":
"Beethoven's Bagatelle Op.119 no.11 provides a template from which this piece springs. It uses exactly the same rhythmic structure and the same number of notes in the same dispositions (plus a few ornamental notes) as the Beethoven Bagatelle.  However there is none of Beethoven's melody or harmony: the notes, dynamics, tempi and much of the phrasing are completely different; the progressive, temporality of Beethoven's tonality is replaced by a less time-bound atonality, in which all the pitches are derived from DGABEH (the six 'note names' in Ludwig Van Beethoven), and transpositions of that set.
So this is definitely not a reworking of the Beethoven Bagatelle – it inhabits a different world.  It is, however, a tribute to the master who has inspired me for many decades."
Piano piece "Bagatelle" – in concert:
21. April 2018 – world premiere– Klavierhaus Klavins, Bonn – Susanne Kessel, piano
30th August 2018 – Klavierhaus Klavins, Bonn – Susanne Kessel, piano
Gwyn Pritchard (*1948)
Gwyn Pritchard studied at the Royal Scottish Academy of Music, but much of his subsequent compositional activity has been based outside the UK. His compositions include works for orchestra, ensembles, solo instruments, vocal works and pieces employing electronics.  They have been performed around the world, broadcast on many radio and television networks, and have been included in leading international festivals including Warsaw Autumn, Wien Modern, Huddersfield, ISCM World Music Days, Weimar Frühjahrstage, in Berlin at the Randspiele, Klangwekstatt and Pyramidale festivals, Daegu (S Korea) the International New Music Week, and numerous others.  In recent years Pritchard has been the subject of a number of 'portrait' concerts, exclusively of his music, by the ensembles OENM (Salzburg) and by Ensemble ö! (Chur).  Recent commissions include an orchestral work for the Jaenar Philharmonie at the Frühjahrstage 2018 festival in Weimar, and a solo piano piece for Susanne Kessel, a contribution to the Beethoven 250th anniversary celebrations in Bonn, in 2020.
In 1982 Pritchard founded Uroboros Ensemble which includes some of Britain's leading instrumentalists. He has composed several pieces for the group, and as their conductor has performed and broadcast with them throughout Britain and on European tours. In 2003 he founded the Reggello International Festival of Music in Tuscany, and in 2013 the London Ear Festival.
He is a Professor of Composition at Trinity Laban Conservatoire, London, and has given lectures and masterclasses at many academic institutions in Europe, America and Asia. He has written, introduced and participated in programmes for the BBC, and has contributed articles and reviews to a variety of international musical publications. Pritchard's music is mostly published by Verlag Neue Musik, Berlin.