COMPOSERS A-Z ->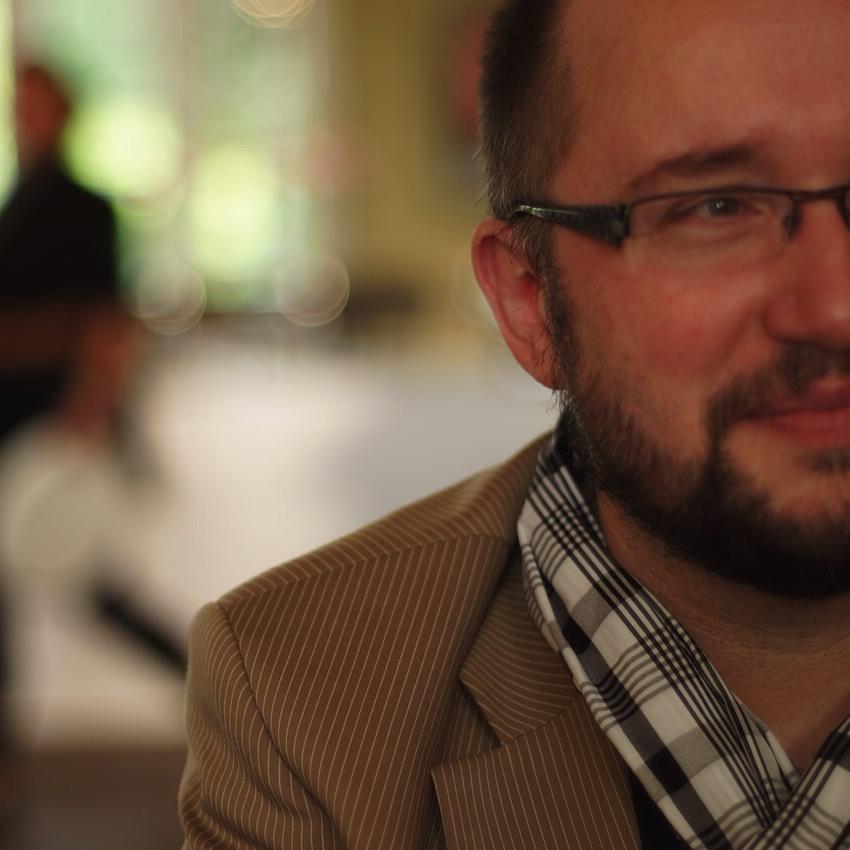 Frank Zabel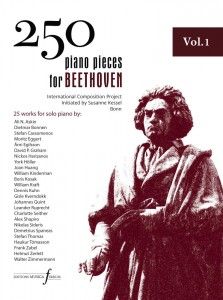 Sheet Music Vol. 1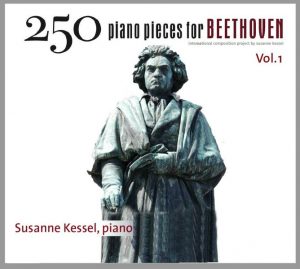 CD Vol. 1
Frank

Zabel
(DE)
– Mashup-Elise in Warschau
Frank Zabel about his piano piece "Mashup-Elise in Warschau"
"A mashup in popular music means: a mixture of 2 or more songs by replacing the embodiment of some elements (special rhythms or sound colours or harmony changes…) in one song through the embodiment of the these elements like appearing in the other song(s). Experimenting, improvising with "Für Elise", I morphed the characteristic beginning of this piece to the beginning of Ligeti's 6th piano etude "Autumn in Warsaw" – fast notes moving in different octaves (unisons and minor seconds mainly). So I took Beethoven's melody, dislocated the single notes in different octave registers, destroyed the original rhythm and added the "Ligeti-figuration" as well as a little canon in the c major part. What you perceive is rather a "deja-vu" than a transcription of the original piece – only at the end you will recognise "Für Elise", hopefully with a little smile…"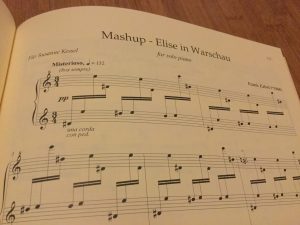 Sheet Music Edition Vol. 1 – available here: SHOP
Mashup-Elise in Warschau – in concert:
29. November 2014 – world premiere – Bonner Kunstverein – Susanne Kessel, piano
12. Januar 2015 – WDR "tonart" Live-Radio – Susanne Kessel, piano
23. August 2015 – Studio der Beethovenhalle, Bonn – Susanne Kessel, piano
30. September 2017 – Post Tower Lounge Bonn / Beethovenfest – Susanne Kessel, piano
4. December 2017 – Festival Nieuwe Muziek Zwolle – Susanne Kessel, piano
About Frank Zabel (*1968)
Frank Zabel graduated in piano with Pi-hsien Chen and music theory with Friedrich Jaecker and Roland Löbner at the Cologne Musikhochschule. He is a Professor of music theory at the Robert Schumann Hochschule in Düsseldorf since 2001. Regular performances of his music take place at international festivals and concert halls worldwide, including World Music Days, Warsaw Autumn, Darmstadt Ferienkurse, Berliner Philharmonie, Gaudeamus Competition, Aalto Theater Essen, Konzerthaus Luzern, Philharmonie Essen, Philharmonie Luxembourg, Tonhalle Düsseldorf, Nationaloper Lissabon, De Doelen Rotterdam and other. He has received composition commissions from the WDR, BR, SR, Berliner Philharmonie, Bonner Beethovenfest, Gustav Mahler Akademie Bozen, Ensemble Aventure, Neue Philharmonie Westfalen, Theater Gütersloh and many others. Frank Zabel has been prizewinner in numerous international composition competitions. He also performs as a piano soloist and with the Ensemble Différance. Several CDs of Frank Zabel's music are available.
Photo gallery: Frank Zabel in Bonn at "250 piano pieces for Beethoven"
29. November 2014, 23. August 2015