COMPOSERS A-Z ->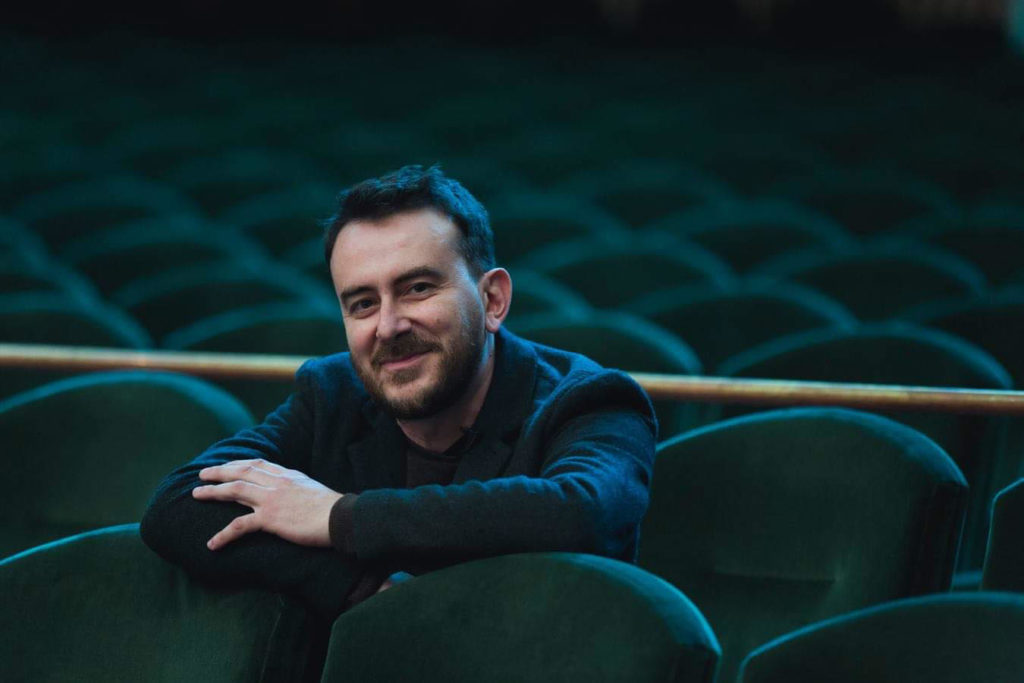 Vito Palumbo (Foto: Angelo Beaini)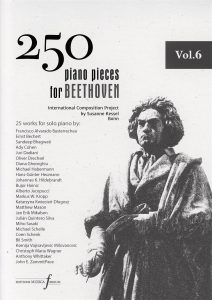 Vol. 10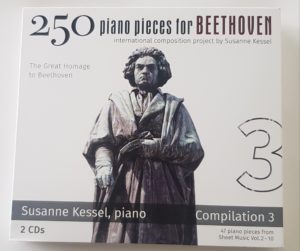 CD Compilation 3
Vito

Palumbo
(IT)
– Bonn Bagatella
Vito Palumbo about his piano piece "Bonn Bagatella":
"This bagatella is based on the fragment from the Beethoven Sonata op. 90 – I mov. 
For me, this is one of the most incredible passages in Beethoven's music because you can find unusual contrapuntal joints (that make several dissonances) on just 4 notes, before the recapitulation. 
I have tried to amplify and continue on this idea with further overlapping joints that make some particular resonances thanks to the tonal pedal, in a brief bagatella: my homage to him. The piece starting with ordinary writing, then in the middle there are some aleatoric boxes (always on the same fragments) to bring all the tension on a climax point. In the ending just a very far echo of these sounds and the Beethoven's accords in the last measure.
This piece is written for and commissioned by the pianist Susanne Kessel for the anniversary celebration "250 piano pieces for Beethoven" organized by herself."
"Bonn Bagatella" – in concert:
7th September 2020 – world premiere – Pantheon Theater, Bonn – Susanne Kessel, piano
11th September 2020 – Kammermusiksaal Beethoven-Haus Bonn – Susanne Kessel, piano
Vito Palumbo (*1972)
Vito Palumbo is an award-winning, critically acclaimed Italian composer.
He has had pieces performed all over the world, notably by the London Symphony Orchestra, the Helsingborgs Symfoniorkester, the Gävle Symfoniorkester, the Athenäum-Quartett Berliner Philharmoniker, the RAI Symphony Orchestra, the Oradea State Philharmony, Norrbotten NEO, AuditivVokal Dresden and Camerata Bern with Patricia Kopatchinskaja as a soloist.
BIS Records Composer 2018.