COMPOSERS A-Z ->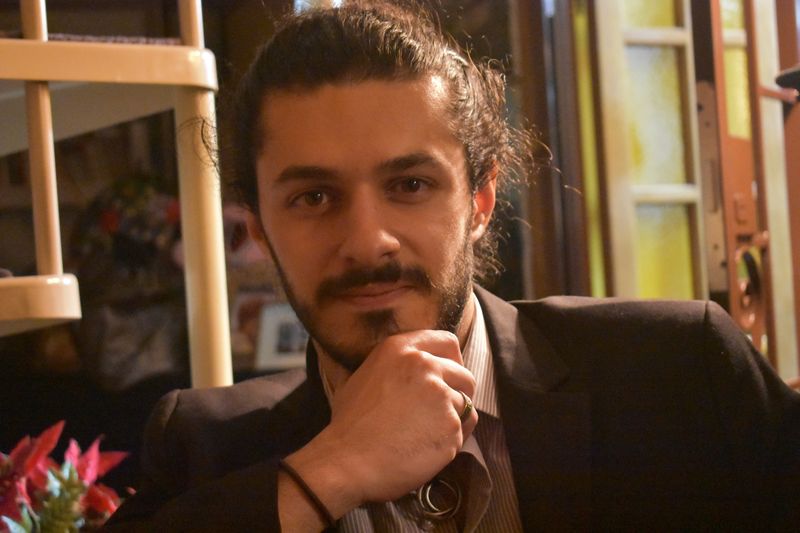 Emanuele Savagnone (Photo: Elisabetta Savagnone)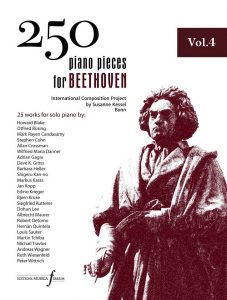 Vol. 9
Emanuele

Savagnone
(IT)
– wie ein verlorener
Emanuele Savagnone about his piano piece "wie ein verlorener":
"wie ein verlorener arises from the intention of grasping the enigmatic way of expression of the last Beethoven in a fantasy sketch.
Beethoven'slast three piano sonatas were particularly taken as a reference in searching for a particular atmosphere close to that of Beethoven's late piano works. Starting from this principle, the embodiment of the relative expressive features into personal solutions was sought.
Beethoven's music was especially looked at in its aspect of compressed energy. A special emphasis on this aspect of Beethoven's music was placed. By adding a component of detachment, the mentioned features were summed up in the endeavor of reconstructing a picture of them in a frozen,icy fashion.
A certain tendency of Beethoven to briefness, interruption and silence was taken over too in the conception of laconic recitatives. Special inspiration came from the suspension of harmony and musical time employed by Beethoven in several of his last works. My endeavor, through the observation of these features of the late Beethoven, was to express my musical personality under a new light. Wie ein verlorener is to be understood as a research on the musical value of the concepts of suspension, indetermination, silence."
Emanuele Savagnone about Ludwig van Beethoven:
"My relationship to Beethoven has always been complex and dynamic, containing elements of conflict. It mirrored especially my own relationship to rhythm and musical power. In my short fantasy Wie ein verlorener I expressed my perception of Beethoven's music as a state of highly compressed energy."
"wie ein verlorener" – Aufführungen:
4th August 2020 – world premiere – Klavierhaus Klavins, Bonn – Susanne Kessel, piano
Emanuele Savagnone (*1997)
Emanuele Savagnone began his musical studies as a child with violin and piano. He received his first composition lessons from Giovanni Piazza in 2008, and continued short thereafter at the Italian Conservatorio di Santa Cecilia under Matteo D'Amico.
Among the most important experiences of these years was his participation (2006-2016) to the Juniorchestra of the Accademia di Santa Cecilia, through which he got to meet and perform with worldwide renowned artists such as Salvatore Accardo, Mario Brunello, Emmanuel Pahud, Shlomo Mintz, Antonio Pappano. He received at the same time the possibility to perform in public as a violinist and pianist, whether in orchestra or in chamber formation.
He continued his composition studies under Sidney Corbett at the Hochschule für Musik Mannheim. He could frequently profit from the contact with prominent composers: especially Alessio Elia, Márton Illés, Detlev Glanert, Helmut Lachenmann. He furthermore took the chance in Italy and Germany to widen his overall music education through courses and other forms of tutoring which granted him a basic education and first experiences in conducting and basic education in lyrical singing.
His working experience as a composer began in 2017 in Germany with a creative research on the sound installation Klangspielplatz at the Nationaltheater Mannheim and with his first commission from the 7th edition of the Spieltriebe Festival Osnabrück. Hereafter, other working experiences in the field of music followed, particularly as a music teacher and choir conductor.
His activity as a composer includes performances in Italian and German festivals such as I Cantieri dell'Immaginario in L'Aquila and UrtiCanti in Bari, and the Spieltriebe Festival in Osnabrück. His music was performed at institutions as the Italian Dante Alighieri Society, the Italian Institute of Culture of Mexico, the Hungarian Academy of Rome, the Osnabrück Theater and Concerto Zeneház Budapest. A circumstance of major relevance was the performance in 2014 of his Visioni by the Juniorchestra of the Accademia nazionale di Santa Cecilia in the Italian Camera dei Deputati in Rome live on the national Italian TV channel Rai 5.
In March 2019 his Steel glare for solo piano was premiered at the Accademia Filarmonica Romana in occasion of the new-music-dedicated festival Assoli. In March 2019 he was also granted a scholarship by the Deutscher Akademischer Austauschdienst (DAAD) to the continuation of his studies in Germany. He won in May 2019 the edition of the above mentioned Steel glare at the 1st Impronta Composition Competition 2019.
In October 2019 his first portrait concert was organized at the Italian Reate Festival, where he held a concert lesson about his own music in presence of young people from music-oriented high schools. The event was enthusiastically reviewed by a number of local newspaper; the Italian online music magazine Quinte Parallele realized a detailed portrait interview about him in the same occasion.
He accomplished and still carries on other cultural studies. He is at the moment also student of Classic Philology (Lettere Classiche) at the Università La Sapienza of Rome. Humanistic culture and ancient literature have inspired many of his musical works