COMPOSERS A-Z ->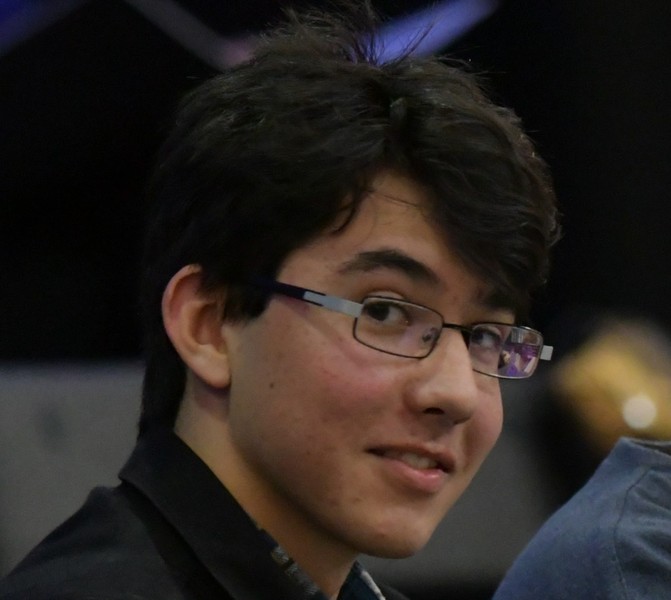 Cian O'Dwyer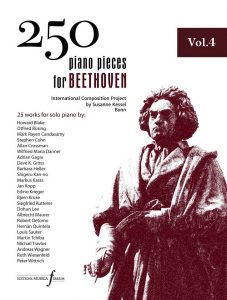 Vol. 8
Cian O'

Dwyer
(UK)
– Mit Freude
Cian O'Dywyer über sein piano piece "Mit Freude":
"It's pretty short and sweet and the opening is similar to Beethoven's third symphony which I often see as the start of the Romantic era but the piece is mostly Classical. I was trying to capture the idea of Beethoven as the composer who had one foot in both eras."
Special thanks for assistance to Kirsty Devaney, Young Composers Project, Royal Birmingham Conservatoire.
Piano piece "Mit Freude" – Aufführungen:
29. Juni 2019 – Uraufführung – Marktplatz Bonn, open air – Susanne Kessel, Klavier
Cian O'Dwyer (*2002)
Cian plays violin, piano and organ and enjoys composing music.
He is 16 and has just started sixth form at King Edwards VI Camp Hill School for Boys in Birmingham. He is studying for A-levels and hopes to study music at university.
Cian was home schooled until the age of 11 at which point he decided to enter mainstream education. Queensbridge School of Performing Arts in Birmingham was perfect place for this. Music became a real passion here and he entertained teachers and parents on many school occasions. It was through Queensbridge that he entered and won the Fanfare Competition run by the Royal Opera House in 2017.
The prize for winning this competitions was to work alongside mentors appointed by the ROH to finalise his work: "Awakening." Also to attend the ROH and work with Sir Antonio Pappano who conducted his fanfare. A recording of the final piece was used during the 2017-18 opera season as an audience call.
In the same year he was selected for the Young Composer Project run by the Royal Birmingham Conservatoire. The project consisted of a set of workshops designed to help develop composing skill. He had great fun expanding on his composition skills in areas like film, dance and the spoken word.
Cian also plays in the Birmingham Schools Concert Orchestra and has been selected as lead violinist for the summer concert at Symphony Hall in July 2019.