KOMPONISTEN A-Z ->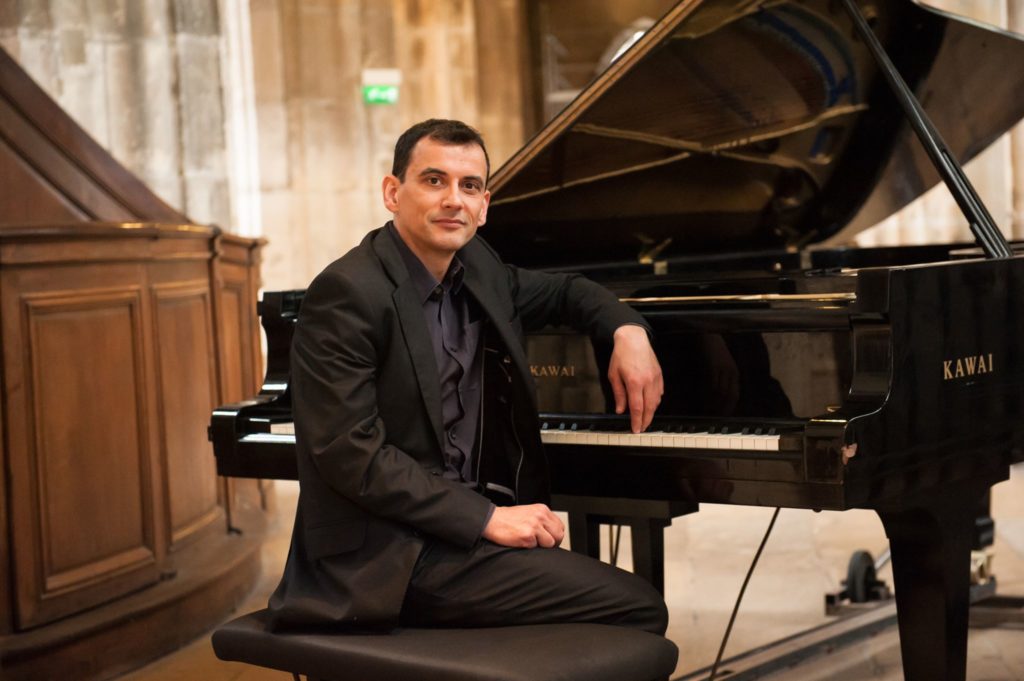 Smail Benhouhou (Foto: Thomas Skiffington)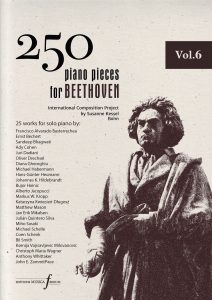 Vol. 10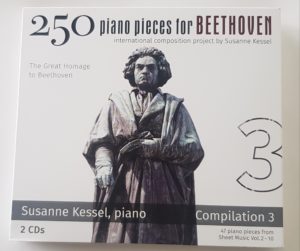 CD Compilation 3
Smail

Benhouhou
(DZ/DE)
– Perpetuum Mobile
Smail Benhouhou über sein piano piece "Perpetuum Mobile:
"In "Perpetuum Mobile" wird ein melodisches Motiv, das aus einem Arpeggio entsteht, in einer perpetuellen  Art ständig wiederholt, bis das Thema entsteht und bearbeitet wird. 
Diese  Arpeggioläufe könnten aus der 31. Sonate In As Dur von Ludwig van Beethoven beeinflußt worden sein:
Es hat mich immer beeindruckt wie nach dem ersten Thema der Sonate, eine Suche nach dem zweiten Thema in form von Arpeggios entsteht, bis dieses in große Klarheit ankommt und dargestellt wird.
Der mittlere Teil des Stückes "Perpetuum Mobile" ist wie ein Bruch, eine meditative Zeit, wie eine parallele Welt. Eine Suche nach Stille, Einheit und Frieden durch sehr langsame Klänge.
Zum Schluss wird der A-Teil wiederholt und mit einem kräftigen Lauf beendet. Man könnte dort einen weiteren Einfluss von L.V.Beethoven sehen, wenn man es mit dem Schluss der Sonate Nr. 31 vergleicht."
"Perpetuum Mobile" – Aufführungen:
21. Juni 2020 – Uraufführung – Stadthalle Kleve – Susanne Kessel, Klavier
Smail Benhouhou
Smail Benhouhou began 8 his study of Piano in Algiers, at the age of 8. He atttended Pascal Nemirovski's (Ecole Nationale de Musique Paris-Issy les Moulin-eaux) and Isabelle Duha's classes (CNSM, Paris). Smail Benhouhou successfully joined the Musikhoschule in Cologne (Germany), where he went on with harmony and composition classes with Prof. Johannes Schild, and classical piano with Prof. Pi-hsien Chen.
Simultaneously, he studied jazz piano and improvisation with music Masters such as Jiggs Wigham and John Taylor.
As he returned to Paris, he began to write symphonic arrangements and or-chestrations, ordered by various orchestras, such as:"l'Orchestre Pasdeloup", Théâtre du Châtelet (2011), "l'Orchestre Symphonique Algérie-France", Salle Gaveau (2012), "l'Orchestre Divertimento", Cité de la Musique de Paris(2012), "The Orchester of Qatar" and Amine Kouider as conductor (2013),"Orchestre Divertimento, l'Institut du Monde Arabe (2016),"Orchestre de Cannes", Théâtre de la croisette (2019), "Orchestre Divertimento", Philharmonie de Paris (2019).
Smail Benhouhou created his own Jazz Quartet, the Smail Benhouhou Quartet.
He just released his Piano solo project (2020).
Finally, he worked with various world music artists, such as Djamel Laroussi, Aziz Sahmaoui & University of Gnawa, El Gusto, Cheb Mami, the ONB (Or-chestre National de Barbes)…
In Jazz, he performed with Munjungo Jackson (Stevie Wonder), Decebal Badila,Chico Freeman, Karim Ziad and Mokhtar Samba..