KOMPONISTEN A-Z ->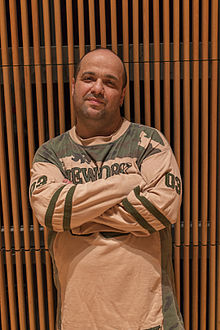 Gene Pritsker (RU/US)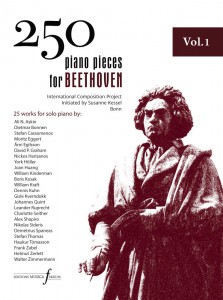 Vol. 3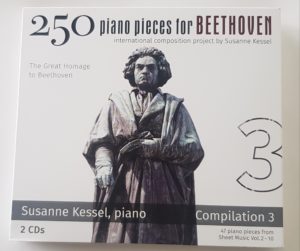 CD Compilation 3
Gene

Pritsker
(RU/US)
– Progression
Gene Pritsker über sein piano piece "Progression":
"The beginning chordal progression in Beethoven's Waldstein Sonata has been an inspiration to me from my early years. I remember as a kid hearing it and immediately being drawn to this music that does not stay in one place for long harmonically, immediately modulating, but is still fluent and continues in its melodic content. I thought of taking these first few bars and writing my own music over, under, and around it. I use Carnatic rhythms from south India to create melodic patterns over the progression and then apply these rhythms to the progression itself, eventually transforming the melodic material into blues inspired licks that take 'Progression' to its end."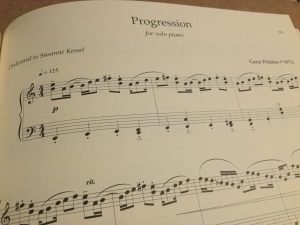 Notenedition Vol. 3 – hier erhältlich: SHOP
Piano piece "Progression" – Aufführungen:
10. Dezember 2016 – Uraufführung – Bonner Kunstverein – Susanne Kessel, Klavier
7. Oktober 2018 – Schloß Raesfeld – Susanne Kessel, Klavier
Gene Pritsker (*1971)
Composer/guitarist/rapper/Di.J. Gene Pritsker has written over five hundred eighty compositions, including chamber operas, orchestral and chamber works, electro-acoustic music and songs for hip-hop and rock ensembles. All of his compositions employ an eclectic spectrum of styles and are influenced by his studies of various musical cultures. He is the founder and leader of Sound Liberation; an eclectic hip hop-chamber-jazz-rock-etc. ensemble and co-director of Composers' Concordance. Gene's music has been performed all over the world at various festivals and by many ensembles and performers, including the Adelaide Symphony, MDR Symphony, The Athens Camarata, China Philharmonic Orchestra, Brooklyn, Shanghai and Berlin Philharmonic, Sinfonietta Riga, Orchester des Pfalztheaters, Yomiuri Nippon Symphony Orchestra, Anhaltische Philharmonie as well as such soloists as Anne Akiko Meyers, Lara St. John, Kathleen Supove, Sarah Chang, Martin Kuuskmann, Tim Fain, and Simone Dinnerstein. He has worked closely with Joe Zawinul and has orchestrated major Hollywood movies, Including 'Cloud Atlas', for which he wrote additional music and composed his "Cloud Atlas Symphony', to be released in 2016 The New York Times described him as "…audacious…multitalented." Joseph Pehrson, writing in The Music Connoisseur, described Pritsker as "dissolving the artificial boundaries between high brow, low brow, classical, popular musics and elevates the idea that if it's done well it is great music, regardless of the style or genre". Classical Music Sentinel writes: "His expressive reach is so wide as to encompass everything from ethno/techno, rock/jazz fusion, classical opera and more, and it all seems to be effortlessly integrated within his anima and comes out through different facets of his persona. You could almost see him as a modern day renaissance man. He is the co-director of Composers' Concordance (CC Records), co-founder/guitarist of Absolute Ensemble and artist-in residence at the Austrian Outreach Festival.