KOMPONISTEN A-Z ->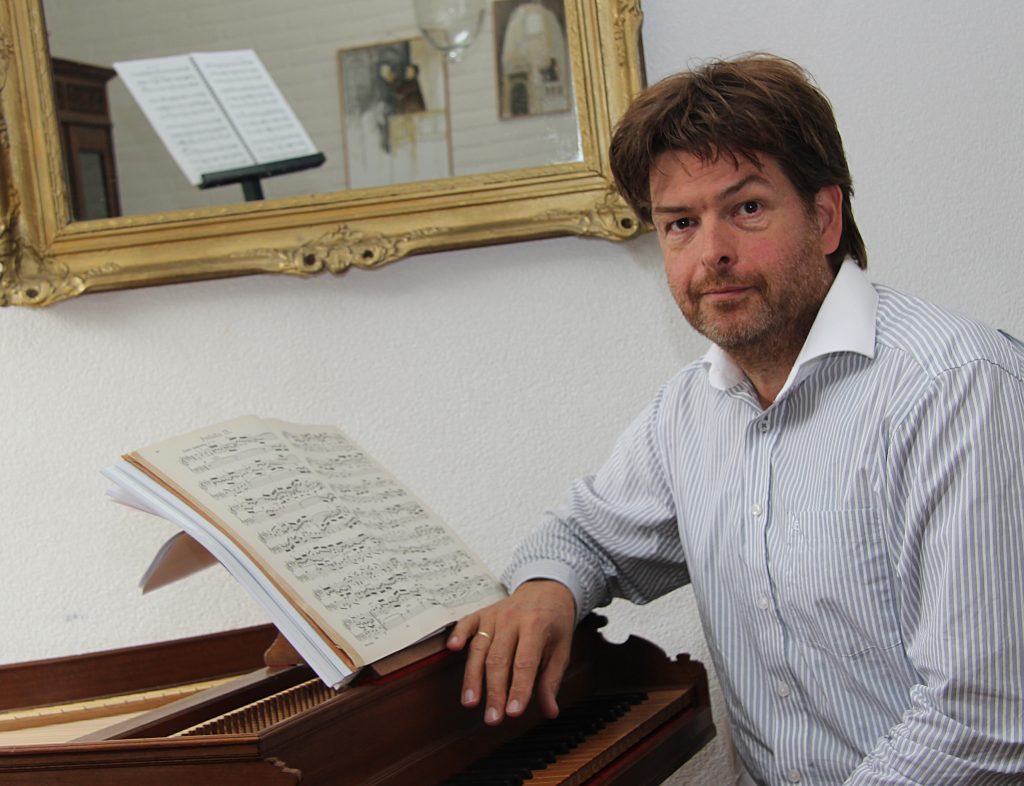 Jan Mannee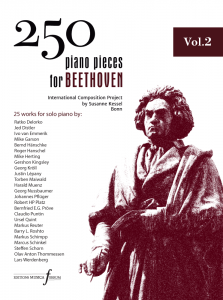 Vol. 5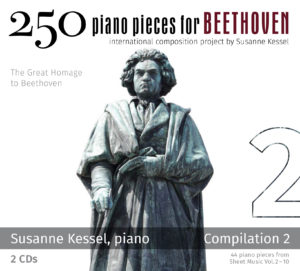 CD Compilation 2
Jan

Mannee
(NL)
– Für...
Jan Mannee über sein piano piece "Für…":
"The beginning of "Für…" directly links to probably the most famous piano piece ever. Even a non-piano player can play the first 8 bars of Für Elise.
In "Für…" the first interval of the falling second (e-d#) is omnipresent, both falling and rising and even simultaneously. The next motive unfolds in parts until it is played complete. Then a quasi tango-metre (3+3+2) develops on the initial interval of a second. The parts in 3/4 metre take bar 2 of Beethoven's original and repeats it in an asceznding line. Near the end a Recitativo quotes Beethoven's fourth piano concerto, in which the first theme also uses the falling second interval. This part ends with 'the' Wagner chord as a link to a short coda. When the first literal quotation appears is it directly disturbed by climbing broken chords in distant tonality. The two notes of the ending interval are both distant in height as in dissonance."
Piano piece "Für…" – Aufführungen:
4. März 2018 – Uraufführung – Woelfl-Haus, Bonn – Susanne Kessel, Klavier
22. April 2018 – Gasthaus "Im Stiefel"/"Beethoven-Talk", Bonn – Susanne Kessel, Klavier
2. Juni 2018 – Marktplatz Bonn / "Countdown Beethoven 18" – Susanne Kessel, Klavier
17. August 2018 – Augustinum Bad Neuenahr – Susanne Kessel, Klavier
30. August 2018 – Klavierhaus Klavins, Bonn – Susanne Kessel, Klavier
7. Oktober 2018 – Schloß Raesfeld – Susanne Kessel, Klavier
21. Dezember 2018 – Wohnstift Beethoven, Bornheim – Susanne Kessel, Klavier
Jan Mannee (*1962)
studied organ at the Utrecht Conservatory. After finishing his studies Jan Mannee became a singing member of Kleinkoor Caprice. This was of great influence on his composing activities. Among the works he composed for this group are two a capella masses and a considerable amount of English Christmas Carols, most for choir and chamber orchestra. Organ compositions appeared continuously through the years. This resulted in the recording of a CD on which he plays a number of his own organ works.
In 2012 he composed an impressive 'Westerbork Suite' for flute and piano, that recalls the Dutch camp to which Jews and others were transported during the war.
Jan Mannee is working in ICT-business for healthcare and education.