KOMPONISTEN A-Z ->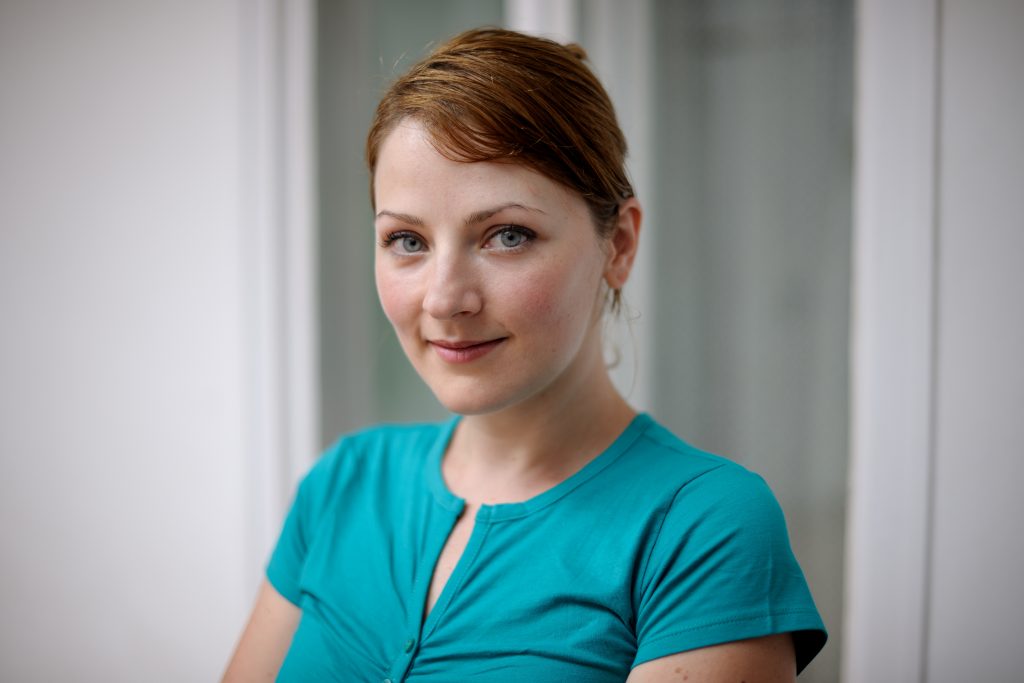 Diana Gheorghiu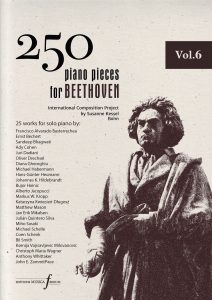 Vol. 6
Diana

Gheorghiu
(RO)
– No escape from Destiny
Diana Gheorghiu über ihr piano piece "No escape from Destiny"
" 'No escape from Destiny' is written based on the haunting first measures of Beethoven's 5th Symphony. It is both an homage to the composer and also an expression of my personal relation with the 'Destiny's Symphony' which remains one of the most vivid, powerful and yet sensitive musical landmarks throughout my own creative journey."
"No escape from Destiny" – Aufführungen:
14. Dezember 2018 – Uraufführung – Klavierhaus Klavins – Susanne Kessel, Klavier
Diana Gheorghiu (*1979)
is a Romanian composer and artistic manager, born in Bucharest. She has a PHD in music at the National University of Music in Bucharest with Octavian Nemescu (2012) and she also studied with Aurel Stroe (Busteni, 1997, 1998) and Dmitri Terzakis (Bayreuth, 2002). Her music is described as "original, refined and fascinating" (Adrian Mantu, cellist RTÉ ConTempo Quartet, interview for Radio Romania Muzical, 2016), "incitingly gestural" (Dan Dediu, composer, in Adevarul newspaper, 2013), with a "high sense for subtle adjustment of timbre, dynamics and rhythm" (Despina Petecel Teodoru, critic, in Actualitatea Muzicala Magazine, 2016).
Her works are commissioned by British Council, Ernst von Siemens Music Foundation, ICR – The Romanian Cultural Institute, the International "George Enescu" Festival Composition Workshop, UCIMR – the Romanian Musicians Association of Performers' Creation and are being performed in concerts and festivals in Europe and Middle East. Since 2003 she is co-founder of the ICon Arts Academy & Festival in Sibiu – one of the most important European events dedicated to contemporary arts, where she manages the ICon Arts Composer in Residence Programme. Beside ICon Arts, she has also coordinated over 50 national and international projects for commissioning and promoting emerging and established Romanian and foreign composers, among which the Arts District – "Music for spaces" project, which she curates since 2017.
Diana Gheorghiu is a member of UCMR – the Romanian Composers and Musicologists Union, ARFA – the Romanian Association of Women in Art and SNR-SIMC – the Romanian Section of the International Society for Contemporary Music.
Diana Gheorghiu über Ludwig van Beethoven
"I believe that 250 piano pieces for Beethoven is a wonderful idea to celebrate such a strong image of music history. For me, Beethoven is a musical hero, who inspired so many generations and continues to do so. I love him for his creativity expressed in refining a minimal material into wonderfully rich  developments; for his ability to reshape the orchestra and give it a fuller sound and also for his dedication to music against all odds and for his hauntingly beautiful and strong harmony. Thank you, Susanne, for including me in this project. I believe that your huge work is a brilliant tribute to Beethoven and I believe that he would have liked the idea of you bringing us (composers) together from all over the world for a common purpose, through music."