KOMPONISTEN A-Z ->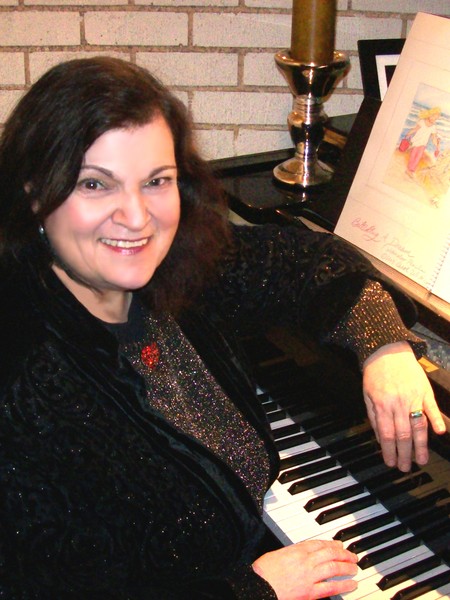 Carol Worthey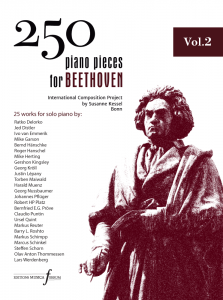 Vol. 5
Carol

Worthey
(US)
– The Last Thunderstorm
Carol Worthey über ihr piano piece "The Last Thunderstorm":
"After delving into the fascinating life and reading many personal letters of Beethoven, one of the ironies that struck me most about the man, his legend, and his often tragic reality was that Beethoven died during a raging thunderstorm.
I decided to use this dramatic scenario to depict the master in his last moments, perhaps (as I imagined it) lifting his fist against the torrent of lightning and thunder to protest Fate… The lowest notes on the piano form a deep-booming cluster that can evoke striking thunder bolts — against this is juxtaposed higher, brighter bursts of sounds that mimic the downward-crashing lightning. At the end of the work, the storm dissipates into a cry for help and a resignation, gentle as it is and almost like a nursery rhyme relived at his last moments. Thus the master dies… but his music will live forever."
"The Last Thunderstorm" – Aufführungen:
21. April 2018 – Uraufführung – Klavierhaus Klavins, Bonn – Susanne Kessel, Klavier
Carol Worthey (*1943)
Carol Worthey is an award-winning composer, painter and writer. Known for the lyricism, beauty and passion in her music, Carol began composing at the age of three-and-a-half inspired by family friend Leonard Bernstein. Since then her powerful, deeply moving compositions have been performed on three continents, gracing top venues from Carnegie Hall to St. Martin-in-The-Fields. Recent premieres have taken place in Spain, Italy, Switzerland, Austria, Croatia, Hong Kong, Beijing, Taiwan, Malaysia, Manhattan and throughout Southern California.