KOMPONISTEN A-Z ->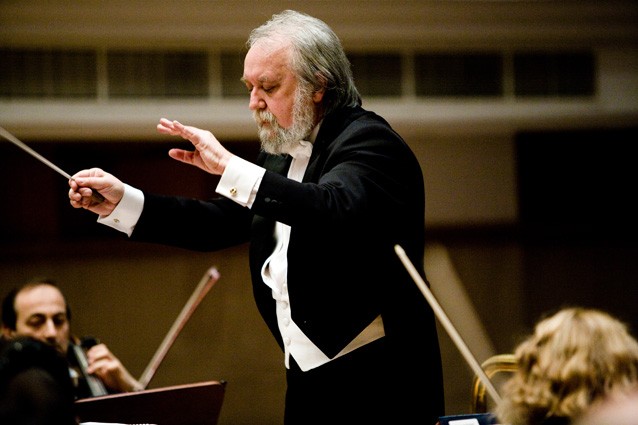 Bujor Hoinic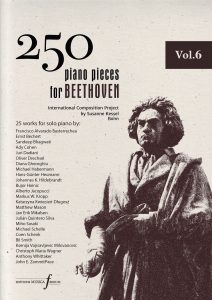 Vol. 6
Bujor

Hoinic
(RO/TR)
– Frühlingsideen
Bujor Hoinic über sein piano piece "Frühlingsideen":
""Frühlingsideen" for piano, is a little piece inspired by the "Spring Sonata" for violin and piano by L. v. Beethoven. The first 4 bars of these variations are the main theme (in F major) followed by 5 variations. The first variation contains counterpoint style and new harmonisation to the theme. The second variation in D minor, the theme comes in a more romantic style but the third variation contrasts the previous music. L'istesso tempo has a march character. Finally the last variation uses the theme in a rude and extreme quick tempo until the last 8 bars in which it returns to the pastoral and calm athmosphere of the Spring Sonata."
Piano piece "Frühlingsideen" – Aufführungen:
21. April 2018 – Uraufführung – Klavierhaus Klavins, Bonn – Susanne Kessel, Klavier
22. April 2018 – Gasthaus "Im Stiefel", Bonn – Susanne Kessel, Klavier
2. Juni 2018 – Marktplatz Bonn / "Countdown Beethoven 18" – Susanne Kessel, Klavier
14. Dezember 2018 – Klavierhaus Klavins – Susanne Kessel, Klavier
Bujor Hoinic (*1950)
was born in Timisoara, Romania, to a family of musicians. He recieved his first music lessons from his father, Mircea Hoinic who was a conductor and a composer. Later he studied at the School of Music in Timisoara, and graduated i n1969 with a degree in piano. He continued his education at the Bucharest National Conservatory and received his graduate degrees in conducting and composition. These degrees he achieved summa cum laude among all students of music in Romania thus winning the National Prize.
Bujor Hoinic started his professional career right after his graduation, in 1973 when he was appointed as the music director and chief conductor to Timisoara's State Opera where he worked until 1984. He also guest conducted symphonic concerts and operas in Romania, Yugoslavia, Russia and Turkey. Since 1976, he is a member of the Romanian Composers Union.
As a conductor, he has numerous recordings and videos at Romanian Radio and Turkish Radio and TV. His latest important production is the CD recording of "Carmina Burana" by C. Orff (oct.2000) with the Bilkent Symphony Orchestra and the Ankara Polyphonic Choir. Bujor Hoinic has been working at the Ankara State Opera and Ballet as General Music Director and permanent conductor since 1984. He is also the GMD of the Başkent Chamber Orchestra.
He has conducted the "George Enescu" Philharmonic Orchestra, Romanian National Opera (Bucharest), Iası Philharmonic Orchestra, Bursa Symphony Orchestra, Izmir Symphony Orchestra etc. He is also permanent guest conductor of the Bilkent Symphonic Orchestra, Antalya State Opera, Istanbul State Opera, Eskişehir Symphony Orchestra (Turkey), Cheboksary State Opera (Russia), Timisoara Philharmonic (Romania) and Portugal Symphonic Orchestra – Lisbon.
As a composer, "Dacia-Felix", "Count Dracula" (ballets), "Shahmeran" opera, Requiem for Timişoara 1989, Piano Concerto, Oboe Concerto, Suite concertante for 3 guitars, "Horoscope" – concerto for 2 guitars, Concerto for violoncello and string orchestra, Concerto for 2 bassoons, "Gordion"- Cantata, Symphonie, are most important compositions.
Since 1992 Bujor Hoinic is a guest professor at the Bilkent University, Faculty of Music and Performing Arts, he instructs in composition, counterpoint and fugue.
Hoinic is married to Ayse Hoinic (soprano) and they have a son, Artun, who is conductor at Samsun State Opera & Ballet.