KOMPONISTEN A-Z ->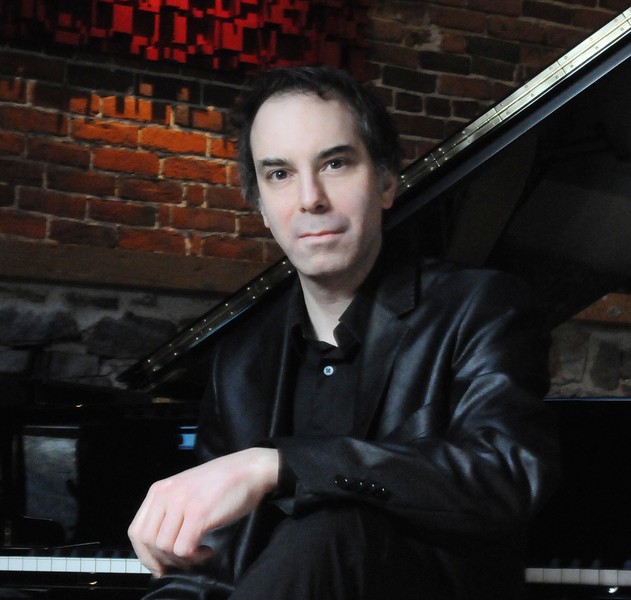 Matt Herskowitz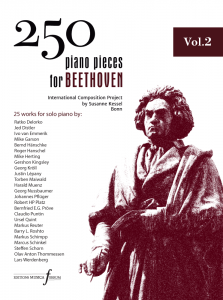 Vol. 5
Matt

Herskowitz
(US)
– Tango-Toccata on Für Elise
Matt Herskowitz über sein piano piece "Tango-Toccata on Für Elise":
"I've long heard a kind of solitary tango in this piece, as if Beethoven were dancing with an imaginary Elise, a romanticized early "immortal beloved". The inner harmonies and counterpoint occur as a result of the groove in the slower tempo, which leaves more space between each phrase to create new textures. The toccata idea came as a development of the lonely tango aesthetic, the melody now stretched out and reshaped into a tango rhythm in which several phrases derive from the original melody to form a new whole. The toccata gets progressively more intense, culminating in a full mad piano stride dance before gradually returning to a more wistful, romantic character in the middle section. The piece ends with the tango and toccata sections interwoven together, the two forms completing each other… as well as the idea of Beethoven's image of Elise."
"Tango-Toccata on Für Elise" – Aufführungen:
30. August 2018 – Uraufführung – Klavierhaus Klavins, Bonn – Susanne Kessel, Klavier
16. Juni 2021 – Musikhochschule Detmold – Sunhyun Park, Klavier
Matt Herskowitz
Uniquely combining the superlative technique of a classical virtuoso with his prowess in jazz, world music and free improvisation, pianist, composer and arranger Matt Herskowitz has carved out a unique and personal voice in music. Over the course of the last decade, Matt has produced a series of critically-acclaimed recordings, premiered his works in settings from New York's Central Park to Germany's Köln Philharmonie, collaborated with top classical, jazz and pop artists, and has performed at music festivals across the globe.
A graduate of the Juilliard School and the Curtis Institute of Music, Matt is originally from Rensselaerville, New York, and has lived in Montreal since 1999.