KOMPONISTEN A-Z ->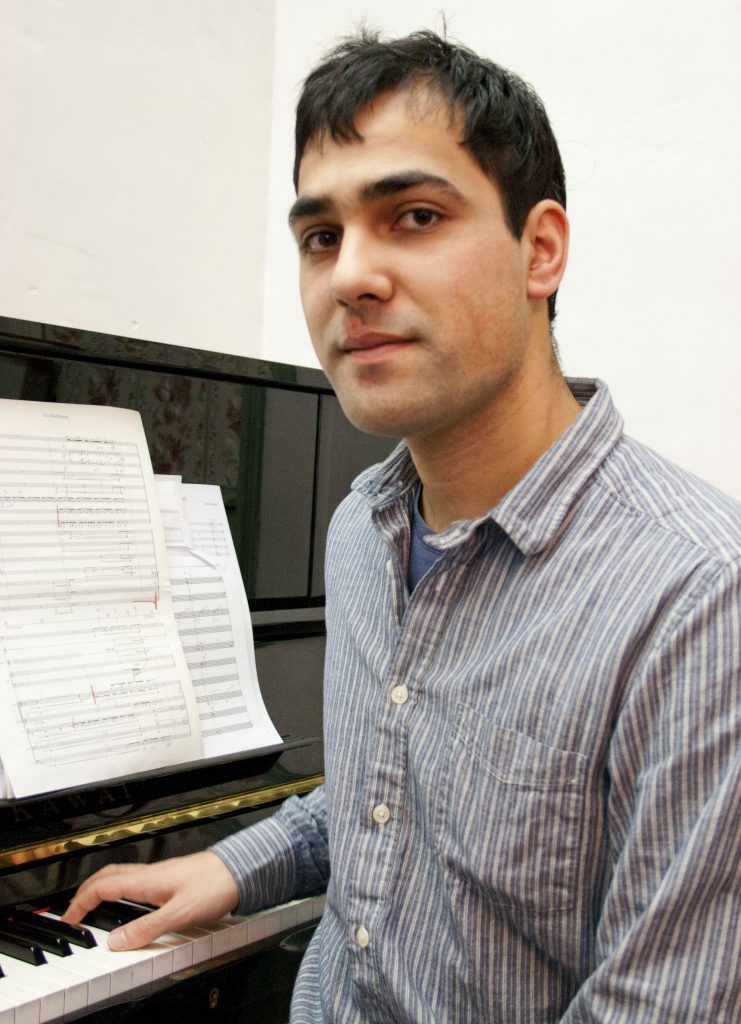 Mark Rayen Candasamy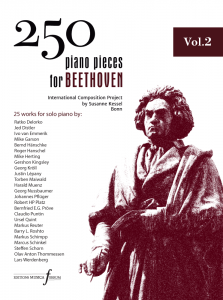 Vol. 4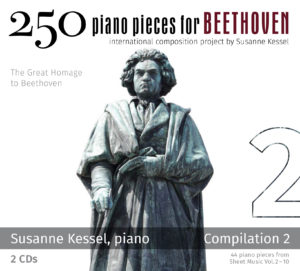 CD Compilation 2
Mark Rayen

Candasamy
(NO)
– Besessenheit
Mark Rayen Candasamy über sein piano piece "Besessenheit":
"Looking back, I may be right to claim that it was my early study of the opus 2 sonatas that proved the most instructive during the early phases of my university education. It was at that same time my pursuit of composition became the most serious aspect of my life. So, when pondering possible angles for my contribution to this immense Beethovenhommage, it seemed natural to return to this formative experience, and formative time, with the very music of Beethoven I have known intimately for the longest amount of time! "Besessenheit" attempts to be informed and inspired by Beethovens's clear and youthful expressions of various musical elements in his early works, as well as my own life-long brooding over the man himself, his temperament, and what propelled him towards such an overwhelming mastery of the craft I love so much."
Piano piece "Besessenheit" – Aufführungen:
22. Mai 2017 – Uraufführung – Zentrifuge im Haus der Luft- und Raumfahrt, Bonn – Susanne Kessel, Klavier
28. Mai 2017 – Klavierhaus Klavins, Bonn (Deutsch-Norwegische Gesellschaft) – Susanne Kessel, Klavier
15. Juli 2017 – Marktplatz Bonn / "Beethoven Countdown 17" – Susanne Kessel, Klavier
14. Januar 2018 – Klavierhaus Klavins, Bonn – Susanne Kessel, Klavier
4. März 2018 – Woelfl-Haus, Bonn – Susanne Kessel, Klavier
23. Juni 2019 – Schauspielhaus Bonn – Susanne Kessel, Klavier
Mark Rayen Candasamy
Originally trained as a concert pianist, Norwegian composer Mark Rayen Candasamy has composed music for cinematic features, documentaries, short films, and concert commissions. On the year of graduating from Lillehammer University College's film scoring program, his work on the docudrama "Anne & Alet" was acknowledged by the International Film Music Critics Association (IFMCA) with a nomination for "best original music for a documentary feature". Mark composed "Sympho-Noir", a concert piece for alto saxophone and orchestra commissioned by Hergel Film as a modern rendition of an excerpt from Antonio Vivaldi's "Quattro Staggioni" concerto, to accompany a short film of the same name. The project was endorsed by the Norwegian composer's fund. During the Fall of 2015, the trio "Taffelpikene" premiered a new musical play for children titled "Penguins", set to Mark's music. Between the years 2013-2015 Mark was involved with creating new chamber music for the Aust Agder Musical Society, resulting in three new compositions for the group. Soundtrack releases of the composer's music by Normann Records and MovieScore Media/Kronos are available on CD or your favourite digital streaming service.